Sale!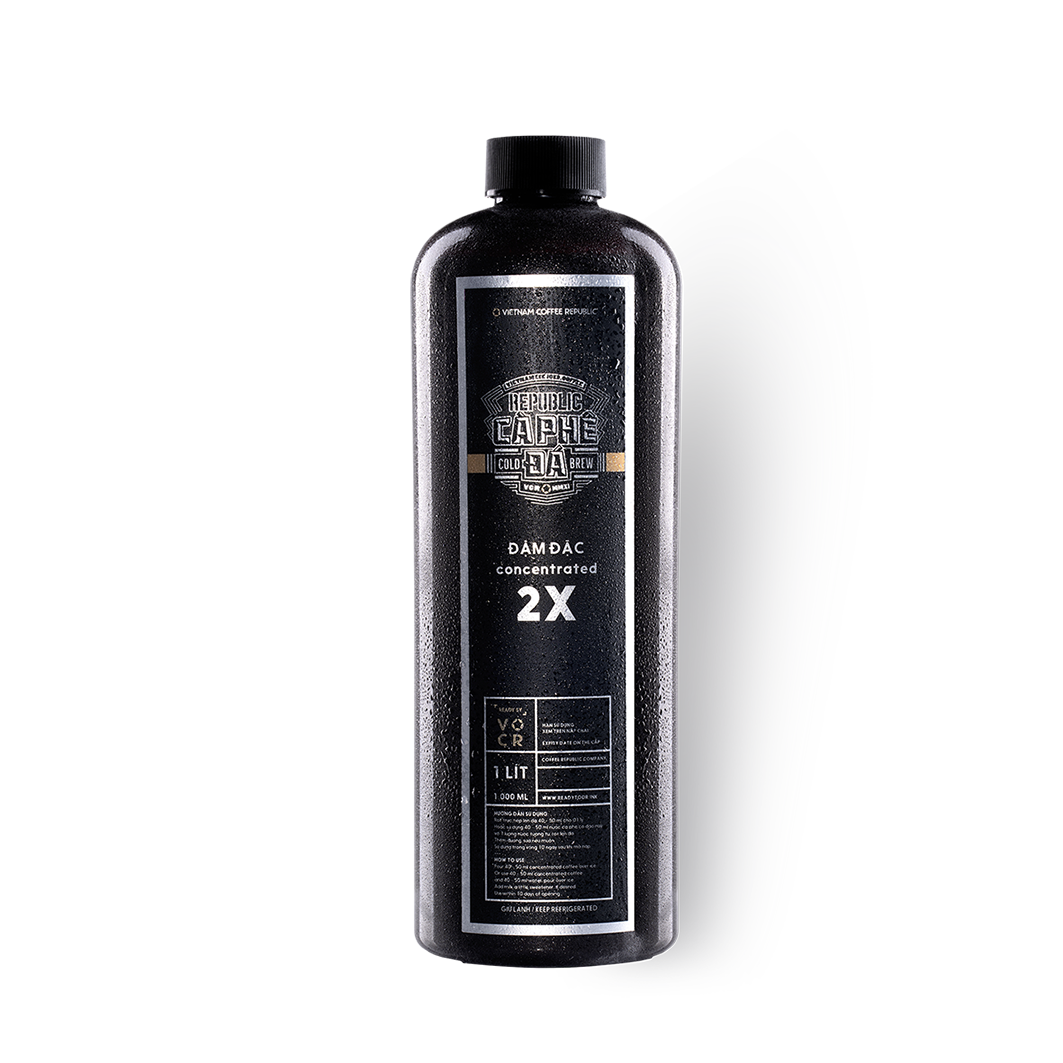 coldbrew concentrated
REPUBLIC CÀ PHÊ ĐÁ
_coldbrew concentrated
Contain: 1.000ml of coldbrew coffee,
Concentrate: 2X
Dilution ratio: 1:1
Beans: Vietnam Arabica blended.
Only available in Saigon, for now.
WHAT IS COLD BREW?
and WHY 'CÀ PHÊ ĐÁ'
WHAT IS COLD BREW?
and WHY 'CÀ PHÊ ĐÁ'
WHAT IS COLD BREW?
and WHY 'CÀ PHÊ ĐÁ'
WHAT IS COLD BREW?
and WHY 'CÀ PHÊ ĐÁ'
WHAT IS COLD BREW?
and WHY 'CÀ PHÊ ĐÁ'
WHAT IS COLD BREW?
and WHY 'CÀ PHÊ ĐÁ'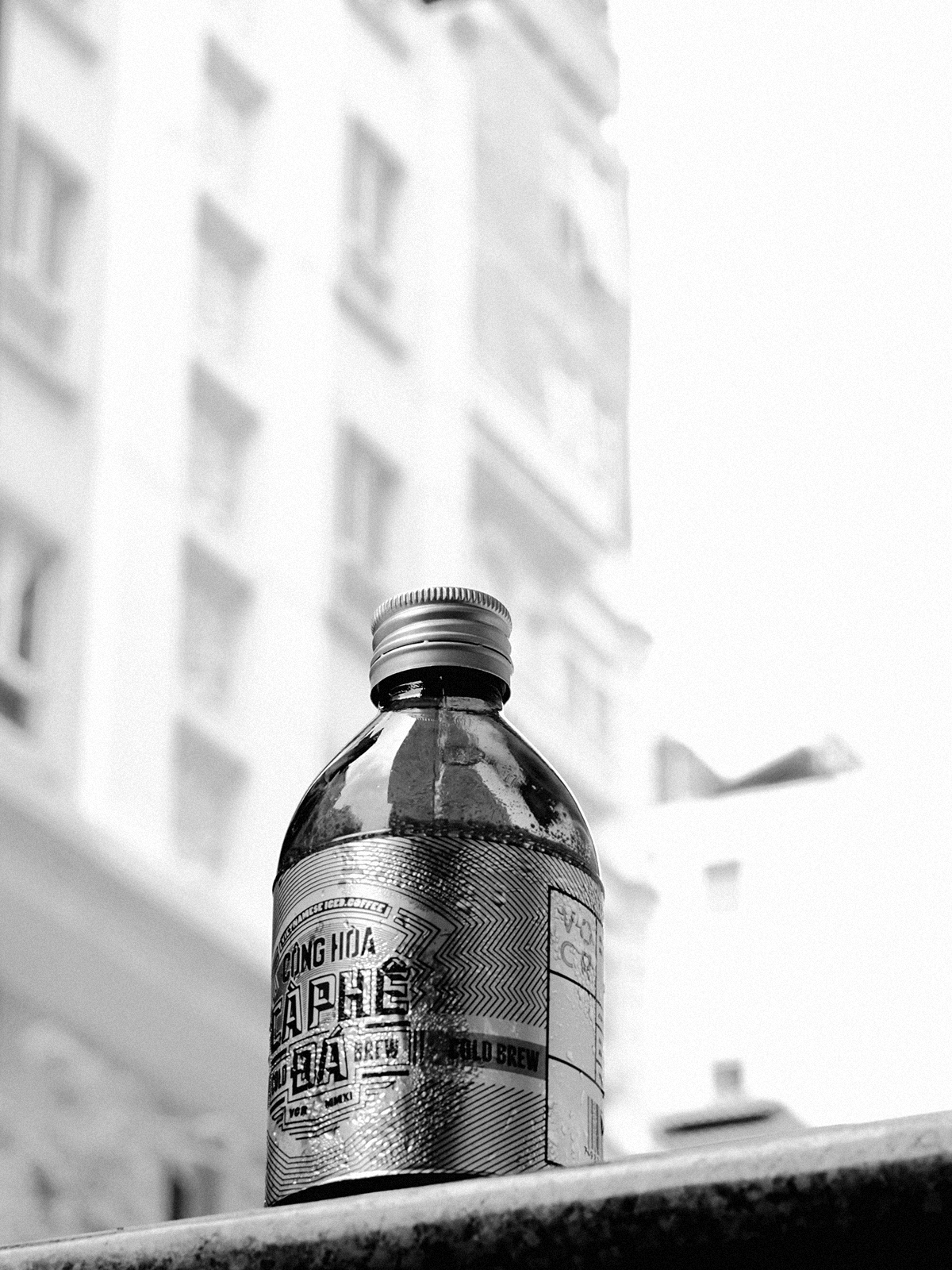 CURIOUSER…
One day, we had a moment. In Vietnam, we knew coffee drinkers love iced coffee. Around the world, we also knew COLD BREW had started to turn heads (including ours). So, we did a little research in the VCR lab…
AND CURIOUSER
COLD BREW, we soon discovered, is more than a slowed-down version of hot coffee. It's a noticeably different drink with a smooth mouthfeel and pleasing finish.
WHY IS THAT?
Quite simply, hot water brings out acids in coffee. Also, when you brew hot coffee then try to cool it in the fridge, or with ice, it gets even more volatile.
ON THE OTHER HAND
Throughout the filtration process, the acidity levels and flavours of COLD BREW remain much more stable. And it stays that way, too. That's why COLD BREW is ideal for bottling as a ready-to-drink beverage.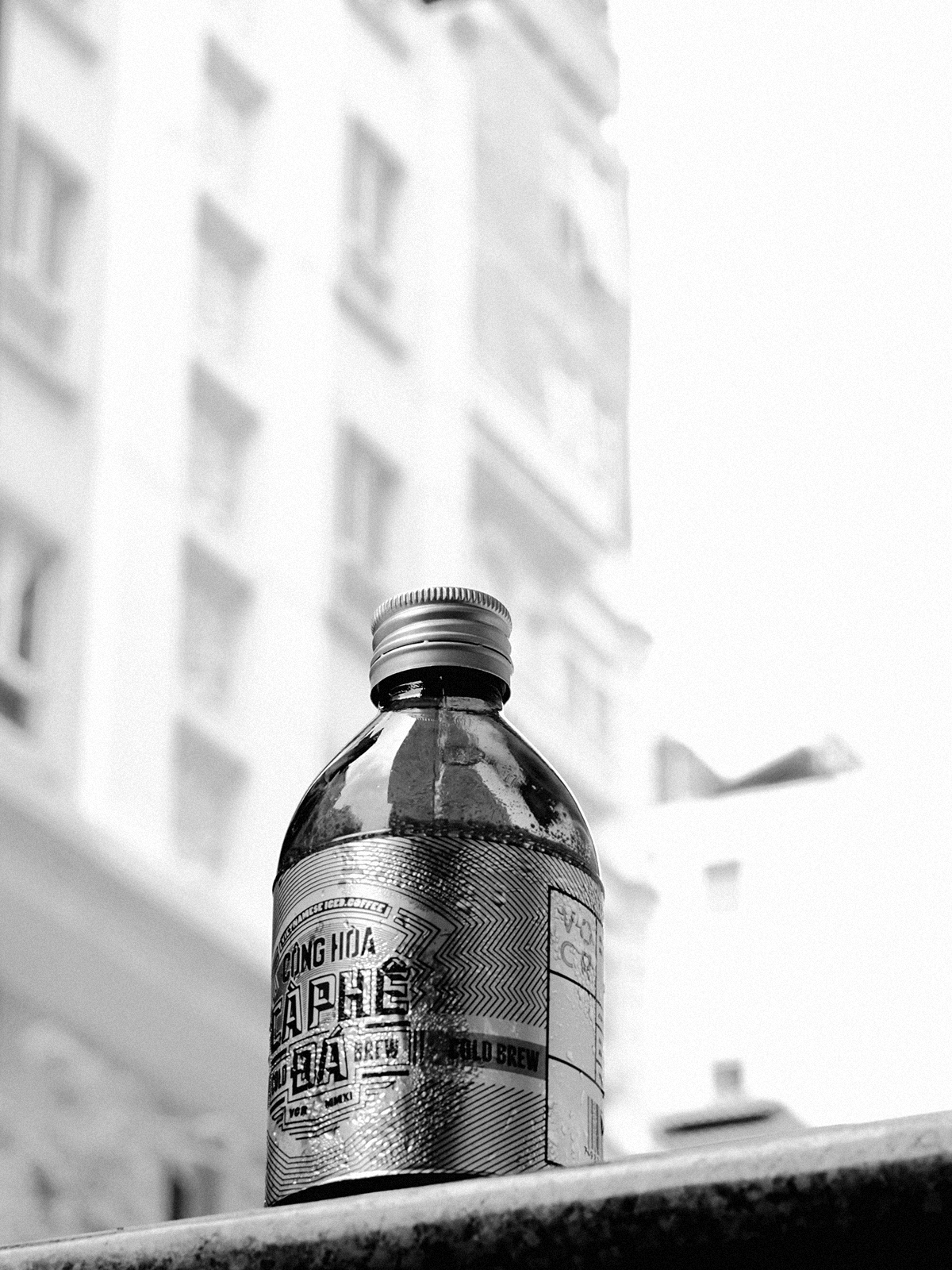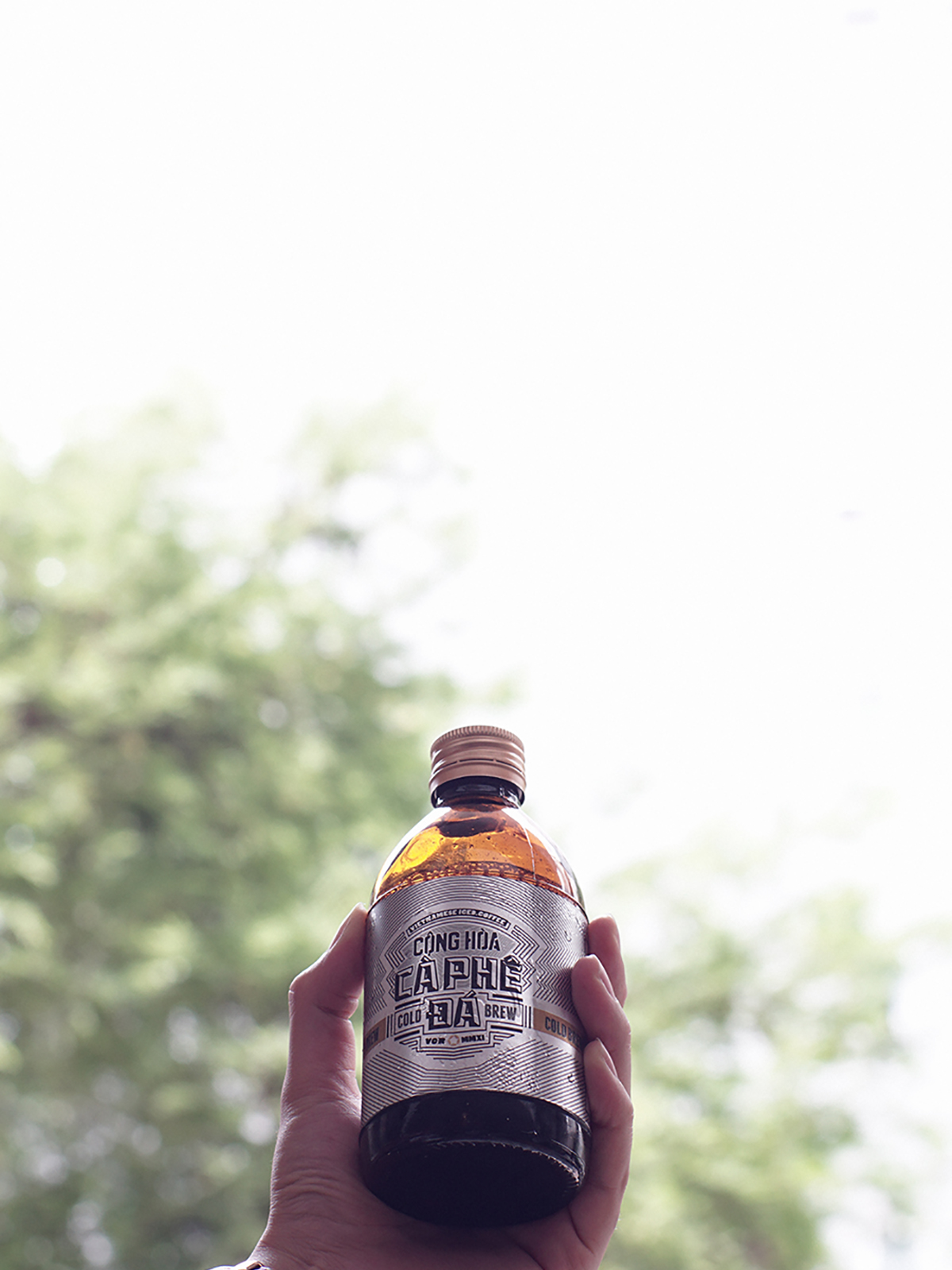 TIME
Down in the VCR lab, we learned that making great Cold Brew coffee requires patience (and lots of love). By sacrificing heat, you need time. Lots of time. The recipe we have settled on involves steeping our ground coffee for no less than 16 hours.
AND TIME AGAIN
We also use a carefully calibrated filtration process that slowly, but surely, adds all of the finesse and flavour (and, yes, more love) that you will find in our COLD BREW — the first to be bottled end-to-end in Vietnam.
BEHIND THE NAME…
Cà Phê Đá is the most popular iced coffee drink in Vietnam. Every day millions of people drink it across the country. At VCR, we're proud of our roots. In honour of our 'forefathers', we named our COLD BREW 'CÀ PHÊ ĐÁ'.
…IS A STORY
Just like the traditional Cà Phê Đá, we wanted to craft a straight up, no frills, fuss-free classic coffee. Made with pure, high-quality Vietnamese beans, we see our COLD BREW as the next step in Vietnam's coffee evolution.