AeroPress
AeroPress
AeroPress
Using an innovation in the coffee brewing process, AeroPress can yield the silkiest, richest coffee that you could ever tasted. The brewer is widely loved in the home kitchen but it is durable, lightweight, and compact, making it ideal for your next adventure.
AeroPress brewer set (paper filter, spoon)
Grinder, Pouring kettle, Mug
Digital gram scale (optional)
Timer (or your favourite 2-mins song)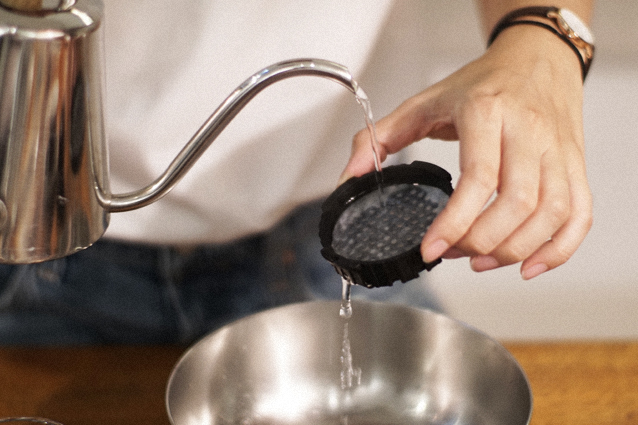 STEP 1


PREP AND PREHEAT

Work your elbow grease by grinding up the fresh coffee bean to a coarseness that is slightly finer than sea salt.

Preheat the brewer and the filter in the basket by rinsing it thoroughly with hot water.

Securely affix the filter basket to the bottom of the brewer and place it on top of the mug.

Load the ground coffee into the brewer chamber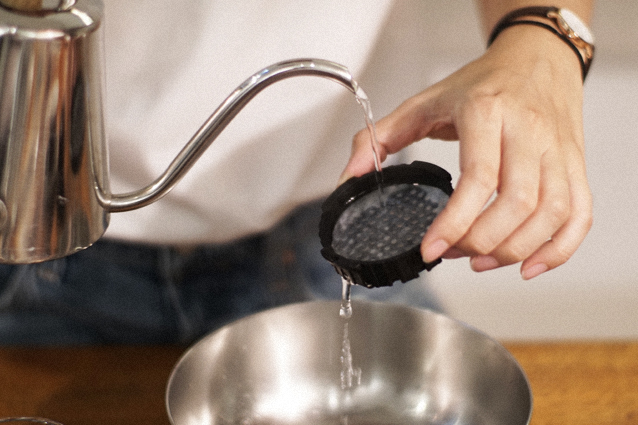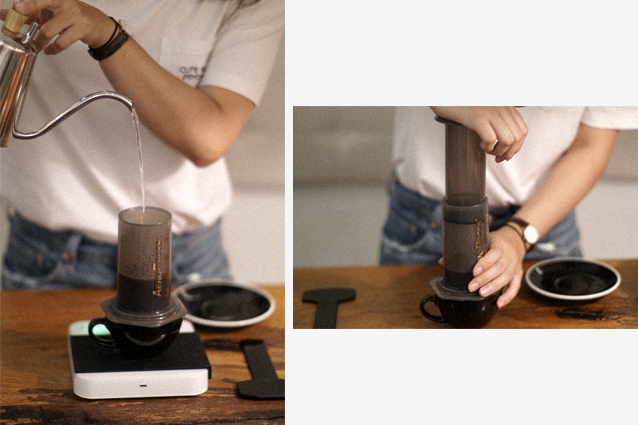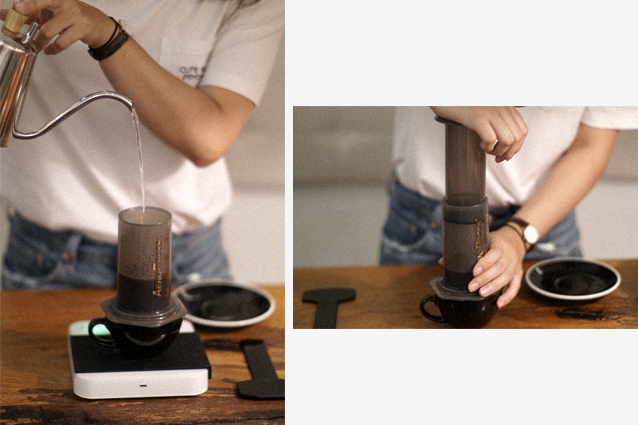 STEP 2


THE ASSEMBLY

Start the count-down the minute the boiling water hits the coffee grounds. Pour enough water up to No. 4 mark.

Stir thoroughly but gently, to saturate everything.

Place the plunger on the chamber and pull up slightly to create a pressure seal. Don't plunge just yet!

Practice your dancing over the music for now.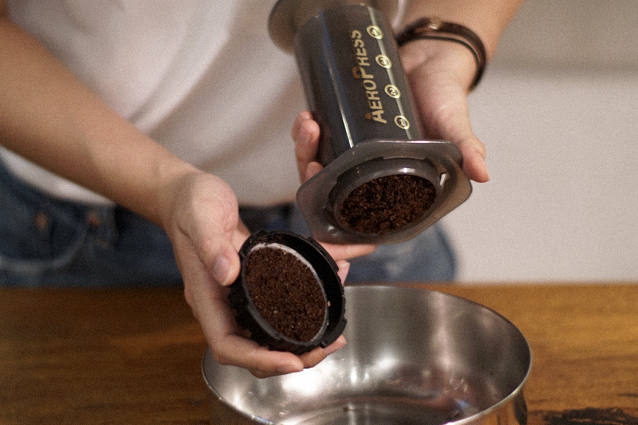 STEP 3


THE PLUNGE

At the 1:15 seconds, remove the pressure seal and give it a mix, again!

Put the plunger back on and NOW, you get to plunge. Be slow and steady.

As soon as you hear the hissing sound, stop.

The song should finish by now (2-min).

Off you go, diving into that amazing cup of coffee.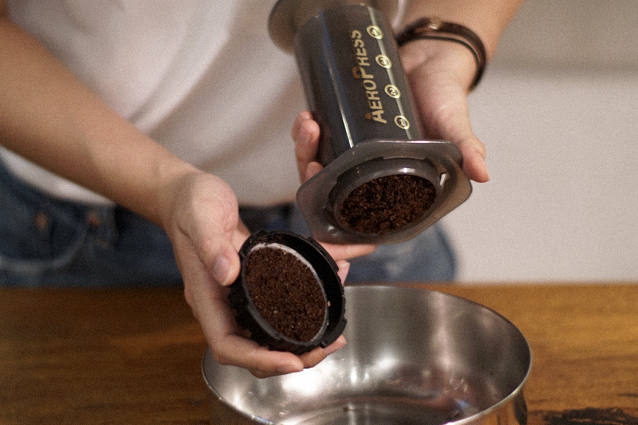 Enjoy
Your Coffee
Enjoy
Your Coffee
Enjoy
Your Coffee
Coffee
Kinder-
garten
Coffee
Kinder-
garten
Coffee
Kinder-
garten
Whether you are a coffee lover who wants to up your game, a business owner or someone who simply likes to start a home-brewing ritual, we've got you covered. At our training lab at Vietnam Coffee Republic, we offer a variety of introductory courses on coffee brewing and tasting know-how. These classes will be a quick shot of "espresso" to boost your understanding of coffee and how to best enjoy your delicious cup of joe.
Our classes are delivered by VCR's A-team baristas in a well-equipped training lab. It's gonna be a fun experience where you'll get behind the controls of our world-class espresso machines and coffee-making tools.
Classes take place weekly on Saturdays from 2pm. Each class tends to last for  2 to 3 hours. Pop us a quick email at baristas@republic.coffee to learn more about our next class schedule.