V60 Pour Over
V60 Pour Over
V60 Pour Over
Widely recognized around the world, the V60 pour over. Why the cone shape? The cone shaped paper filter adds depth to the coffee layer, so that the water flows to the center, extending the amount of time it is in contact with the ground coffee.
V60 Dripper
Paper filter
Pouring Kettle
Grinder
Digital gram scale (optional)
Timer (or your favorite 2-mins song)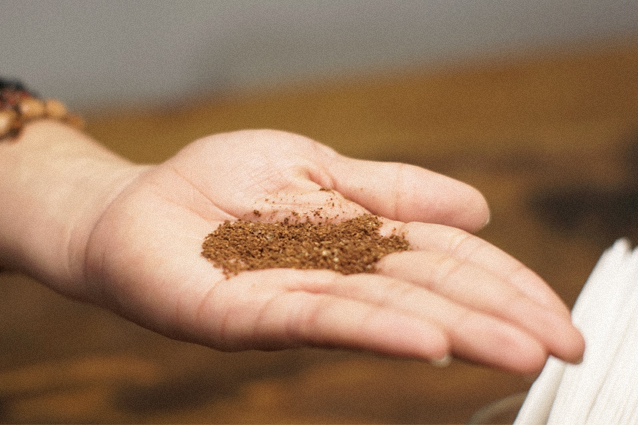 STEP 1


PREP AND PREHEAT

Fold paper filter into cone-shape and give it a thorough rinse in brewer. Ensure the paper affix evenly onto the brewer's side. Discard the water.

Grind the fresh coffee bean as coarse as sea salt or ask our barista to do it for you. Add 15 grams (approx. 2 tablespoons) of coffee to your brewer.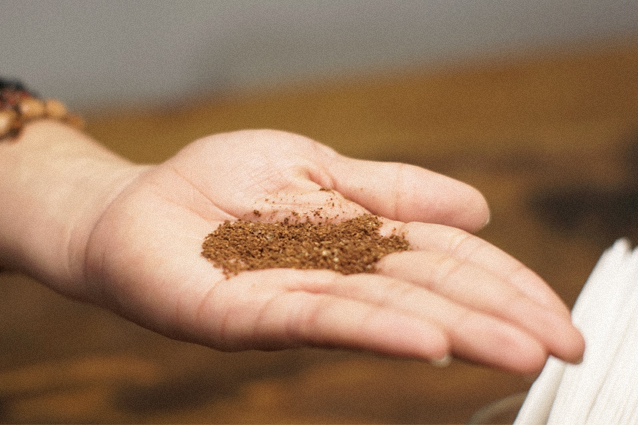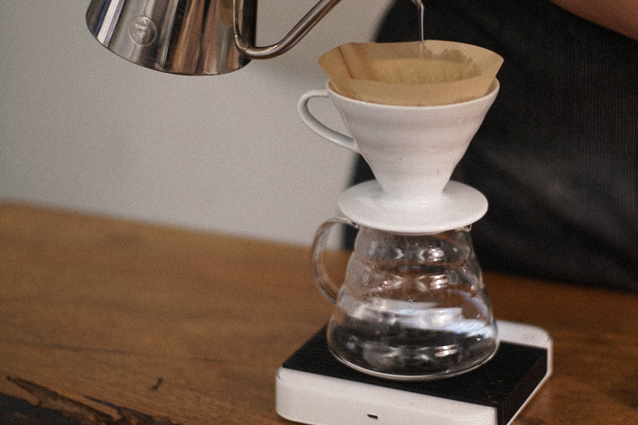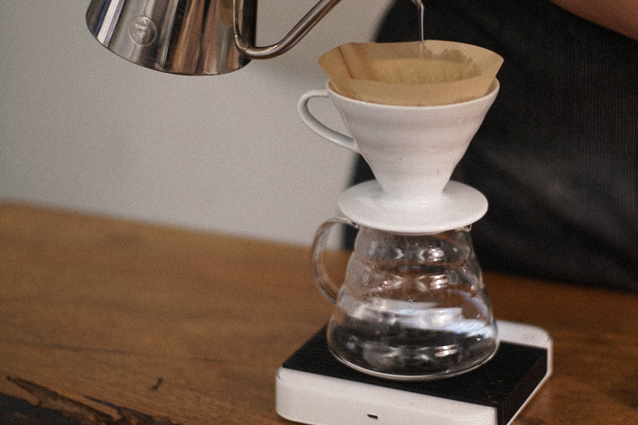 STEP 2
LET'S IT BLOOM
Hit start on timer or press play on your music player.
Fill the brewer with enough water to saturate the grounds. Stir gently to ensure there is no dry clumps.
Allow a 30-seconds pause (or 5 lines of your song) for coffee to "bloom".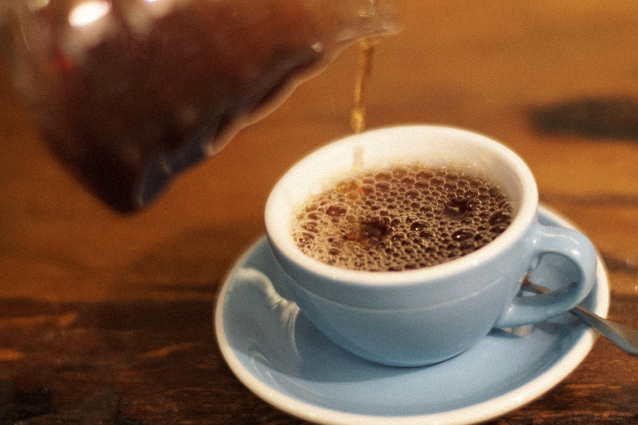 STEP 3
KEEP ON POURING
Pour the remaining water in 2 or 3 equal parts. Slowly pour in spiral motion to evenly extract the coffee grounds.
Pause to allow the waterline to drop but avoid letting the ground dry.
Remove brewer when the song finished (2-mins).
Don't go to sleep yet, enjoy your coffee!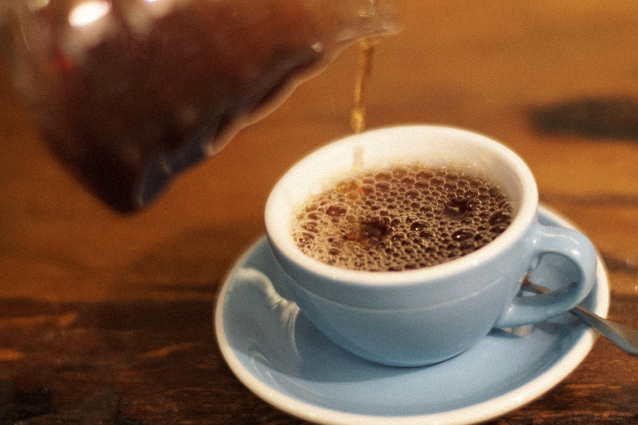 Enjoy
Your Coffee
Enjoy
Your Coffee
Enjoy
Your Coffee
Coffee
Kinder-
garten
Coffee
Kinder-
garten
Coffee
Kinder-
garten
Whether you are a coffee lover who wants to up your game, a business owner or someone who simply likes to start a home-brewing ritual, we've got you covered. At our training lab at Vietnam Coffee Republic, we offer a variety of introductory courses on coffee brewing and tasting know-how. These classes will be a quick shot of "espresso" to boost your understanding of coffee and how to best enjoy your delicious cup of joe.
Our classes are delivered by VCR's A-team baristas in a well-equipped training lab. It's gonna be a fun experience where you'll get behind the controls of our world-class espresso machines and coffee-making tools.
Classes take place weekly on Saturdays from 2pm. Each class tends to last for  2 to 3 hours. Pop us a quick email at baristas@republic.coffee to learn more about our next class schedule.