Sale!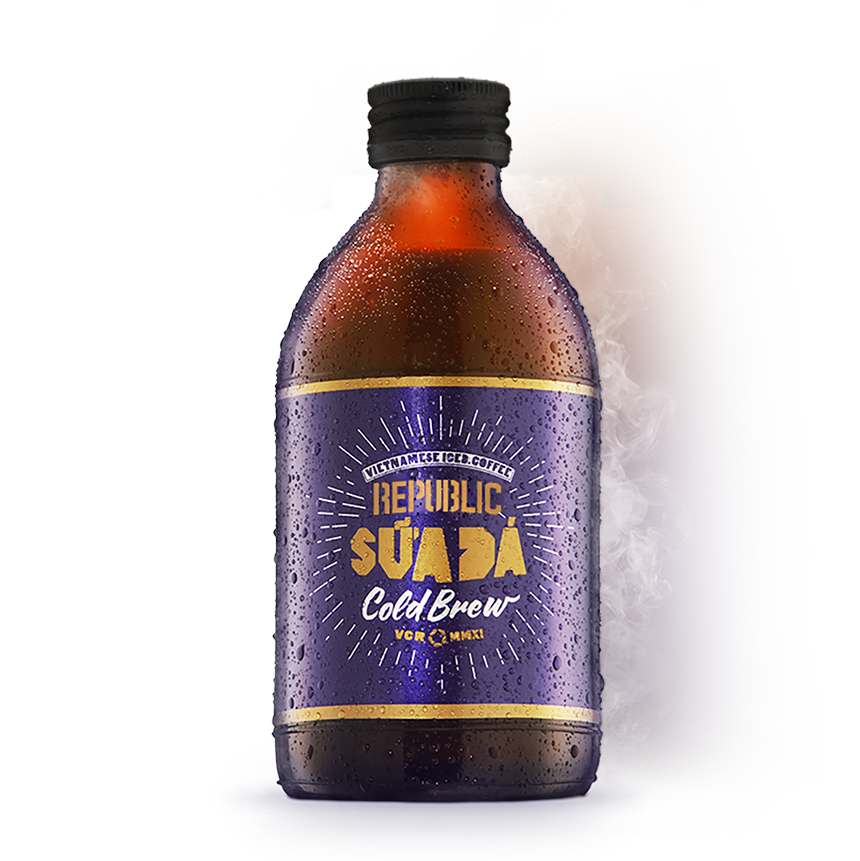 SỮA ĐÁ _COLDBREW
What is 'REPUBLIC SỮA ĐÁ' bottle?
It's 250ml of coldbrew coffee with condensed milk, ready-to-drink. We call "REPUBLIC SỮA ĐÁ".
Only available in Ho Chi Minh, for now.
WHAT IS CÀ PHÊ SỮA ĐÁ?
and WHY
'CỘNG HÒA SỮA ĐÁ'
WHAT IS CÀ PHÊ SỮA ĐÁ?
and WHY
'CỘNG HÒA SỮA ĐÁ'
WHAT IS CÀ PHÊ SỮA ĐÁ?
and WHY
'CỘNG HÒA SỮA ĐÁ'
WHAT IS CÀ PHÊ SỮA ĐÁ?
and WHY 'CỘNG HÒA SỮA ĐÁ'
WHAT IS CÀ PHÊ SỮA ĐÁ?
and WHY 'CỘNG HÒA SỮA ĐÁ'
WHAT IS CÀ PHÊ SỮA ĐÁ?
and WHY 'CỘNG HÒA SỮA ĐÁ'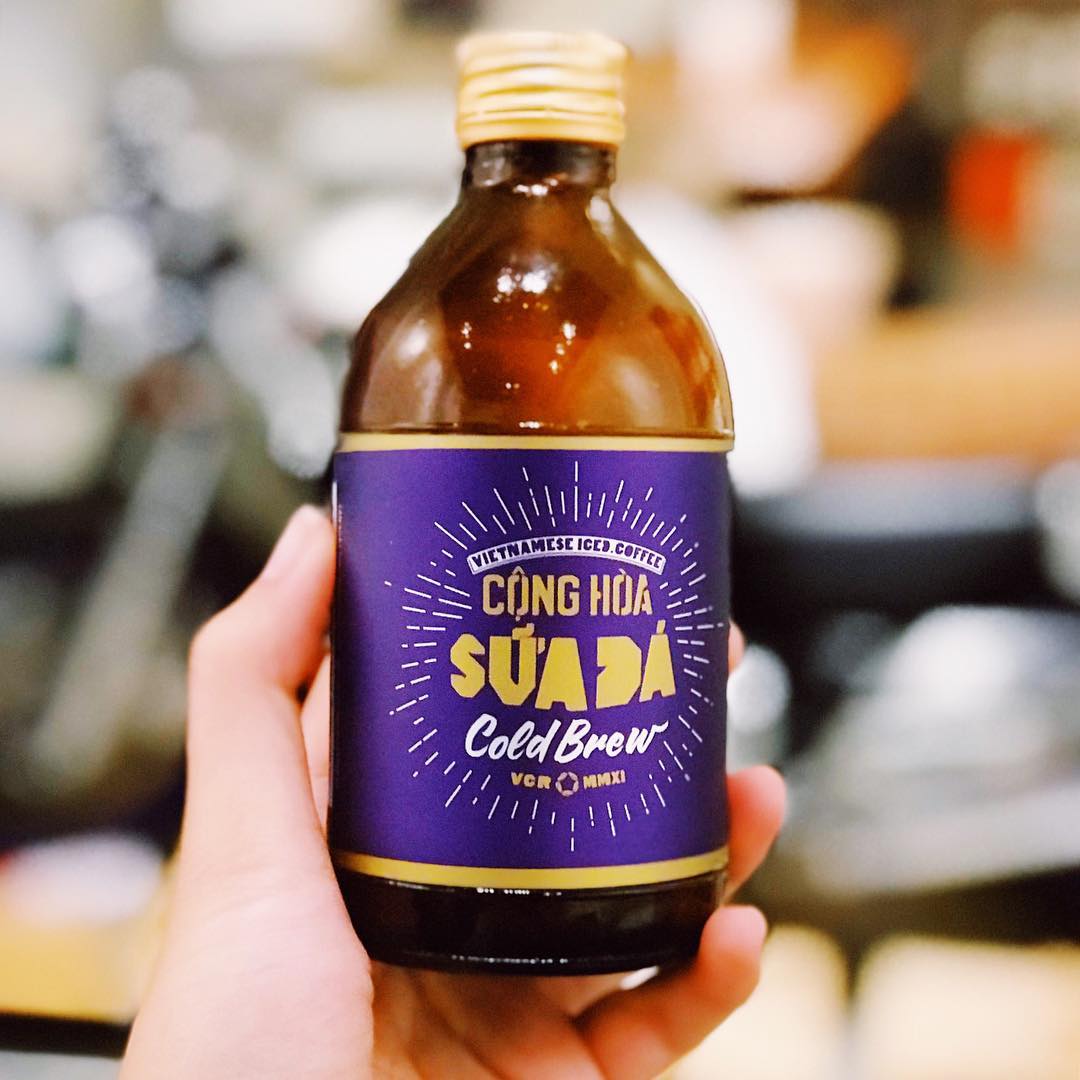 THE BURNING QUESTION
After we made our first batch of CÀ PHÊ ĐÁ (COLD BREW), we started to play around in the VCR lab. We knew it blended oh-so-beautifully with fresh milk. But what about condensed milk? Could we make Cà Phê Sữa Đá with cold brew?!
FINDS AN ANSWER…
Oh yes we could! Rich (but not too rich), sweet (but not too sweet), our very first SỮA ĐÁ COLD BREW had a wonderful smooth, creamy feel and lip-smackingly good finish. Like a drink straight from the land of milk and honey. We couldn't get enough. So we made more. Lots more. JUST.FOR.YOU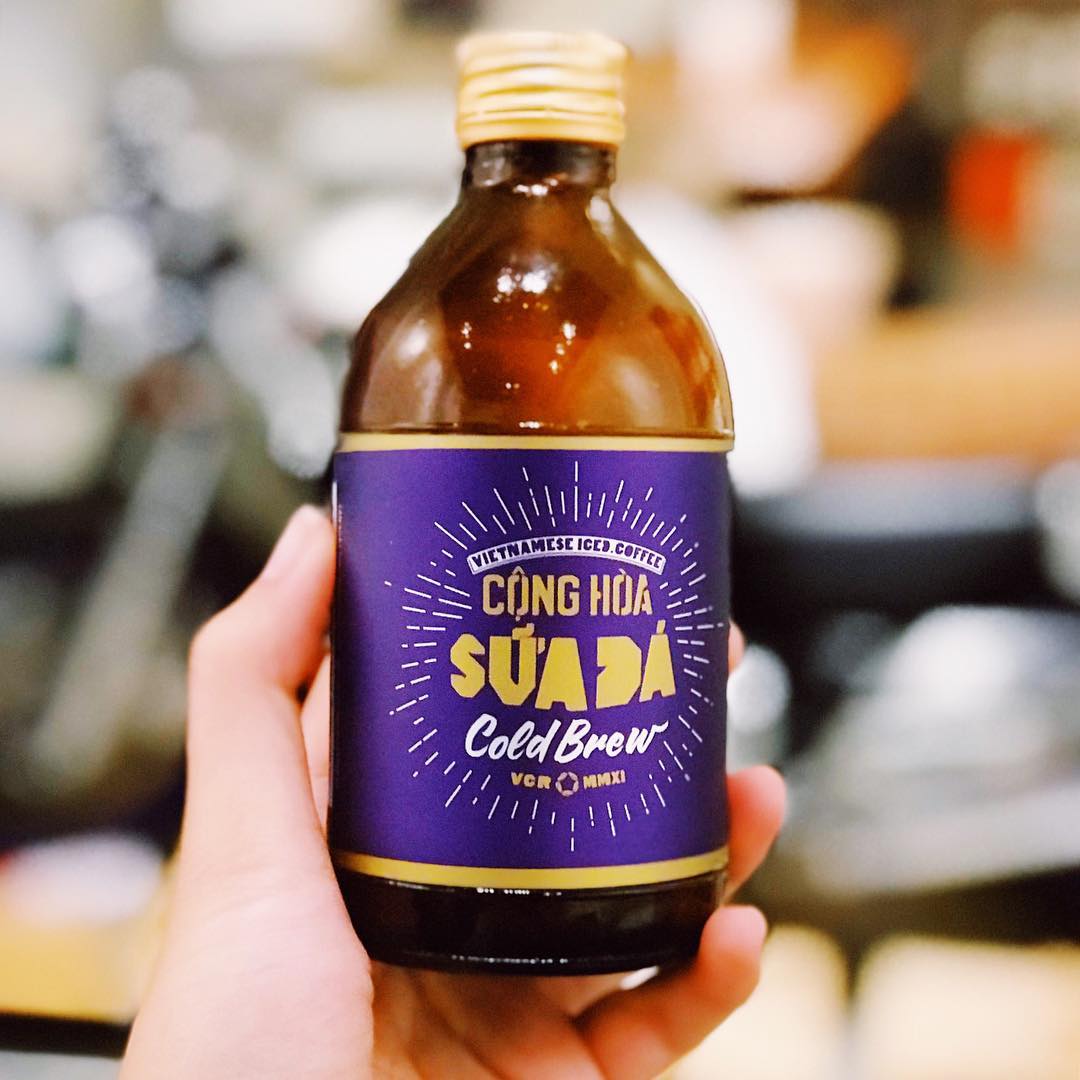 OUR SECRET RECIPE
Sure, we'll even tell you how it's made. It's not rocket science. Just simple chemistry. Take some of our signature VCR cold brew (made with the finest Vietnamese Arabica). Add one generous dollop of high-quality condensed milk. Stir it all up with some of our trademark tender, loving care. And what have you got? A velvety, caffeinated concoction like no other.
IT'S A KEEPER, TOO
We already knew that cold brew was ideal for bottling as a ready-to-drink beverage thanks to its natural longevity. Now, we've simply added condensed milk, another long-lasting ingredient. That means our bottled SỮA ĐÁ COLD BREW — the first drink of its kind in the world – can be stored for up to 02 months. That's right. This is a marriage that's made to last. Well, for two months anyway…
A NATIONAL ICON
For over one hundred years, Vietnamese have loved to mix condensed milk with coffee on ice. Every day, sitting in cafes or out on the street, millions of Vietnamese call out 'Cà Phê Sữa Đá' or 'Nâu Đá' when starting the day or whiling away an afternoon. As Cappuccino is to the Italians, Cà Phê Sữa Đá' is to the Vietnamese.
…IS BORN AGAIN
And we like old school Cà Phê Sữa Đá. But we know all of the 'parts' to make this traditional classic were once 'modern'. The coffee, the condensed milk, the drip filter. We see using cold brew to make Cà Phê Sữa Đá as the latest step in a continuing story of making great coffee in Vietnam.