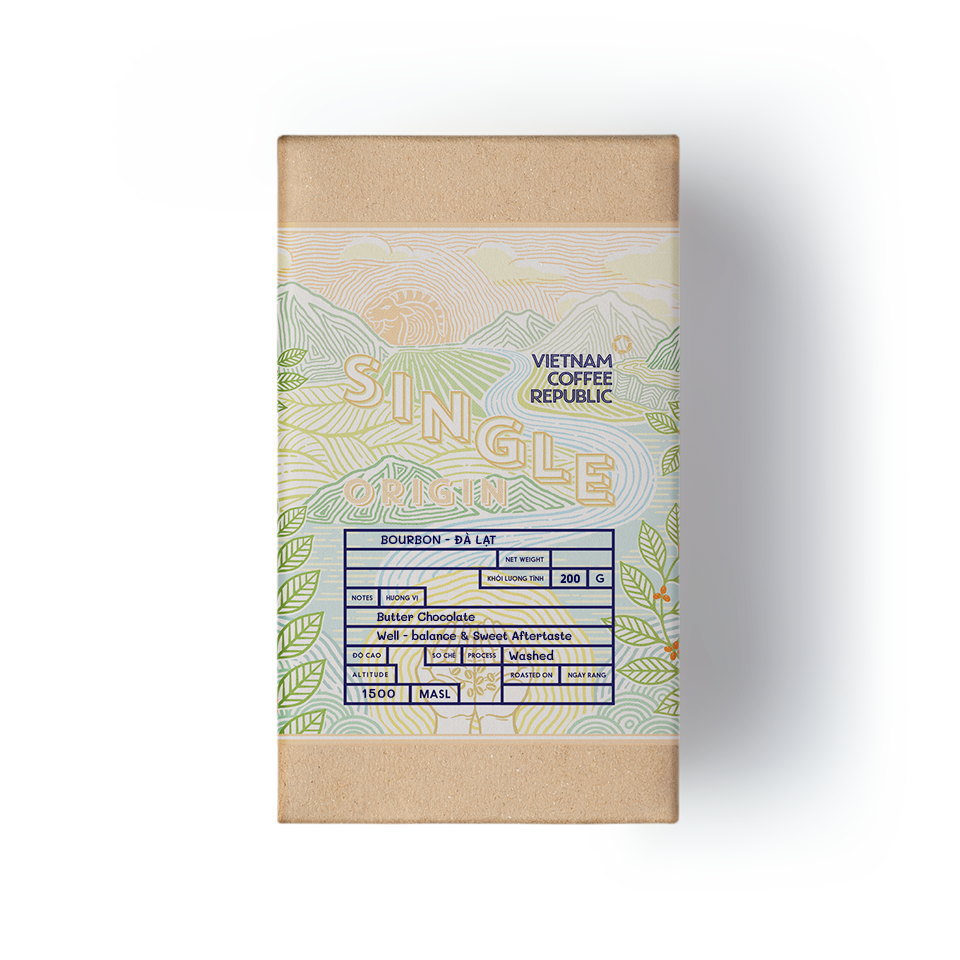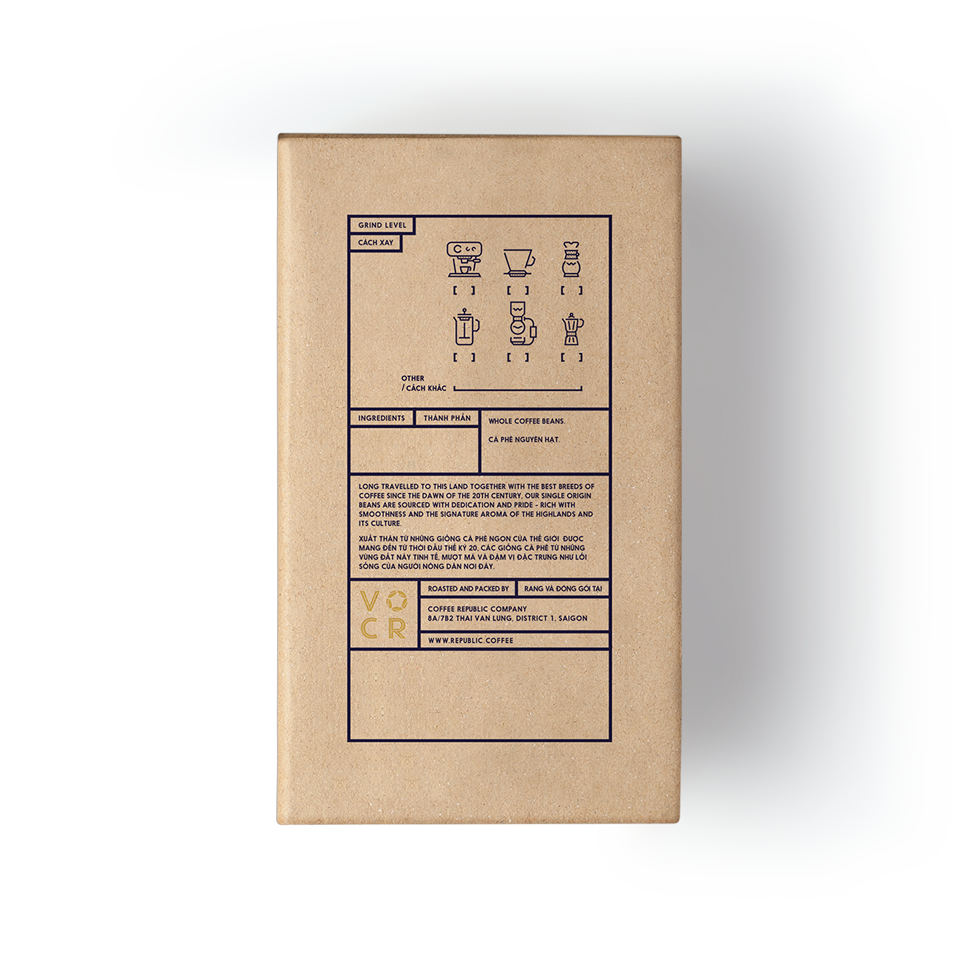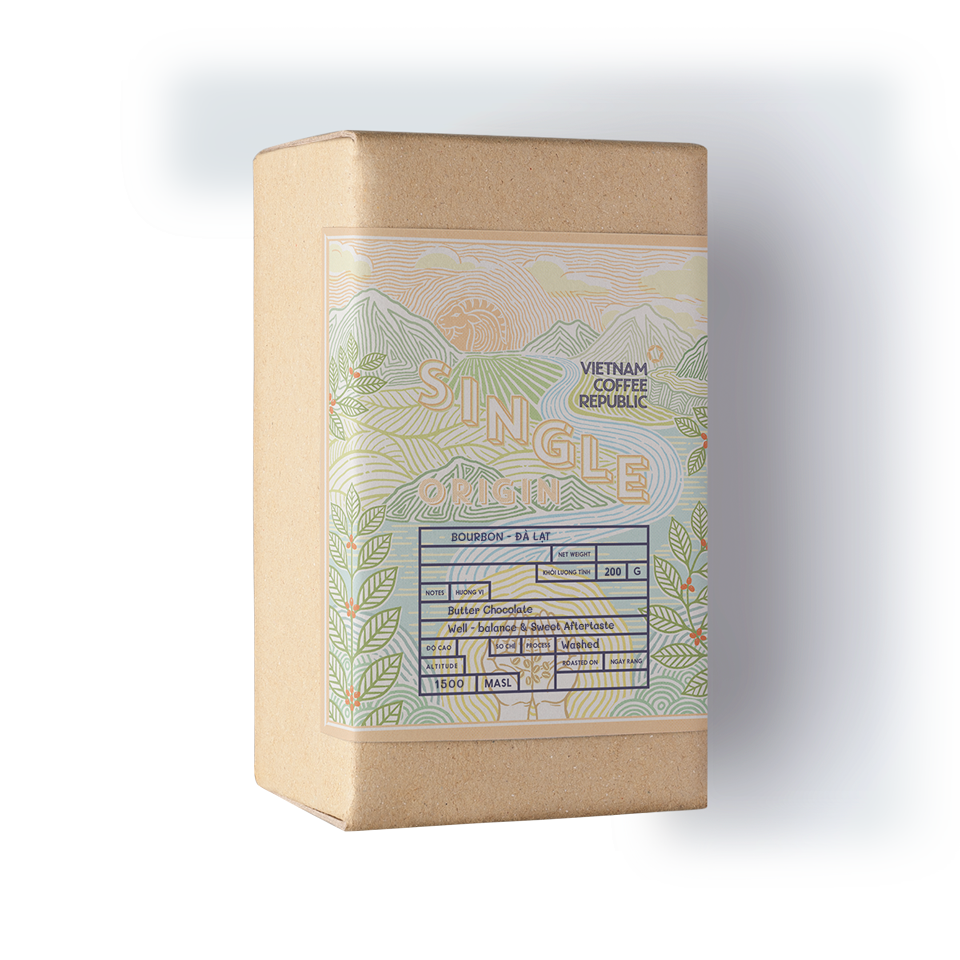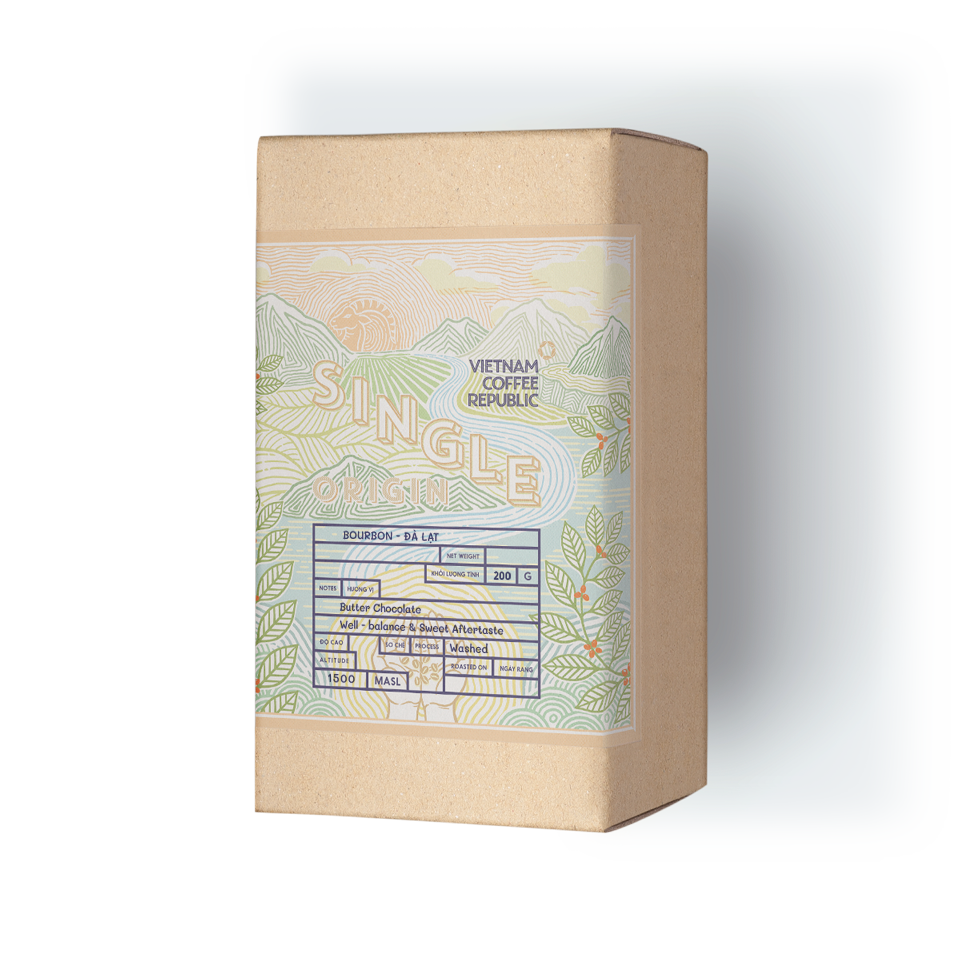 Bourbon – DALAT (Single Origin)
Location: Cau Dat – Da Lat
Net Weight: 200G
Notes: Butter Chocolate, Well-Balance & Sweet after Taste.
Process: Washed
Altitudes: 1500 MASL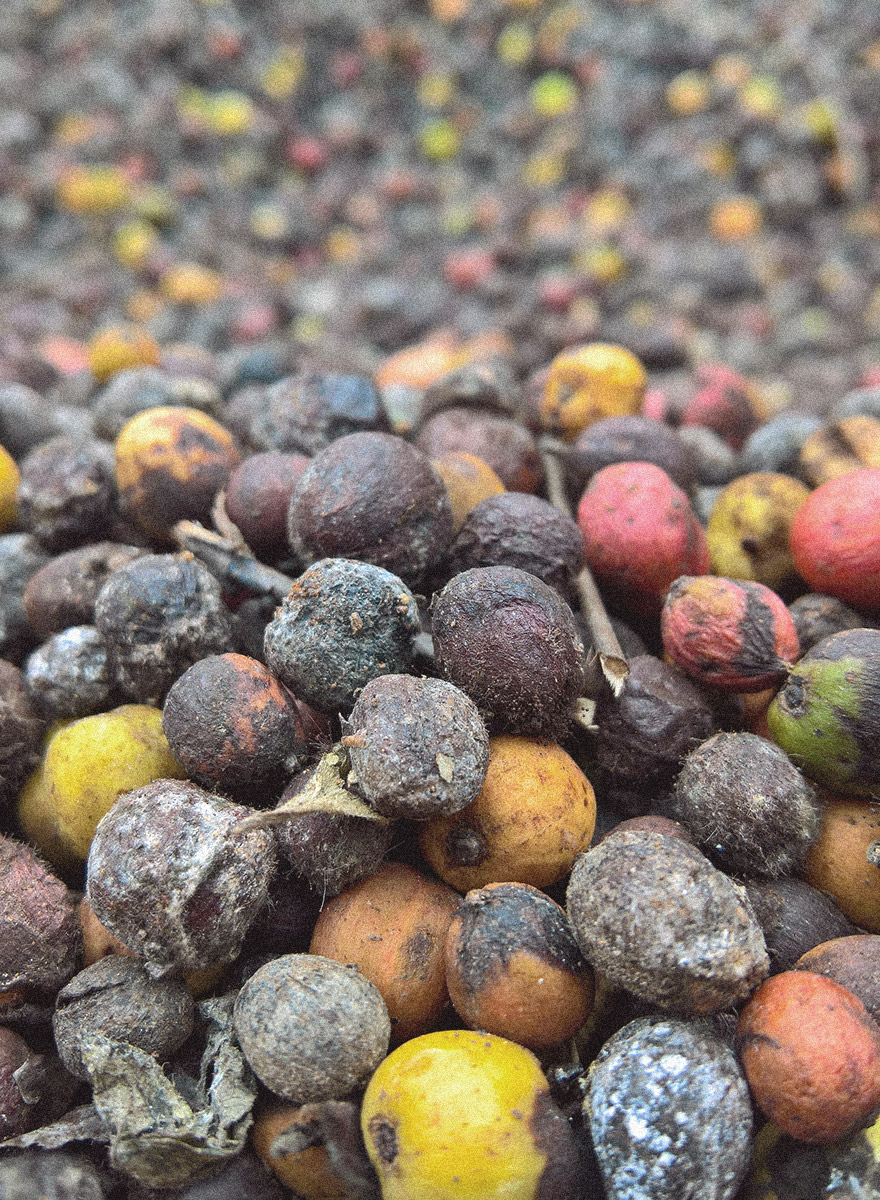 Records show that the French attempted to introduce this coffee from Yemen to Bourbon Island (now La Réunion) in the 18th century, and carried coffee seeds to cultivate at Vietnam in the 19th century.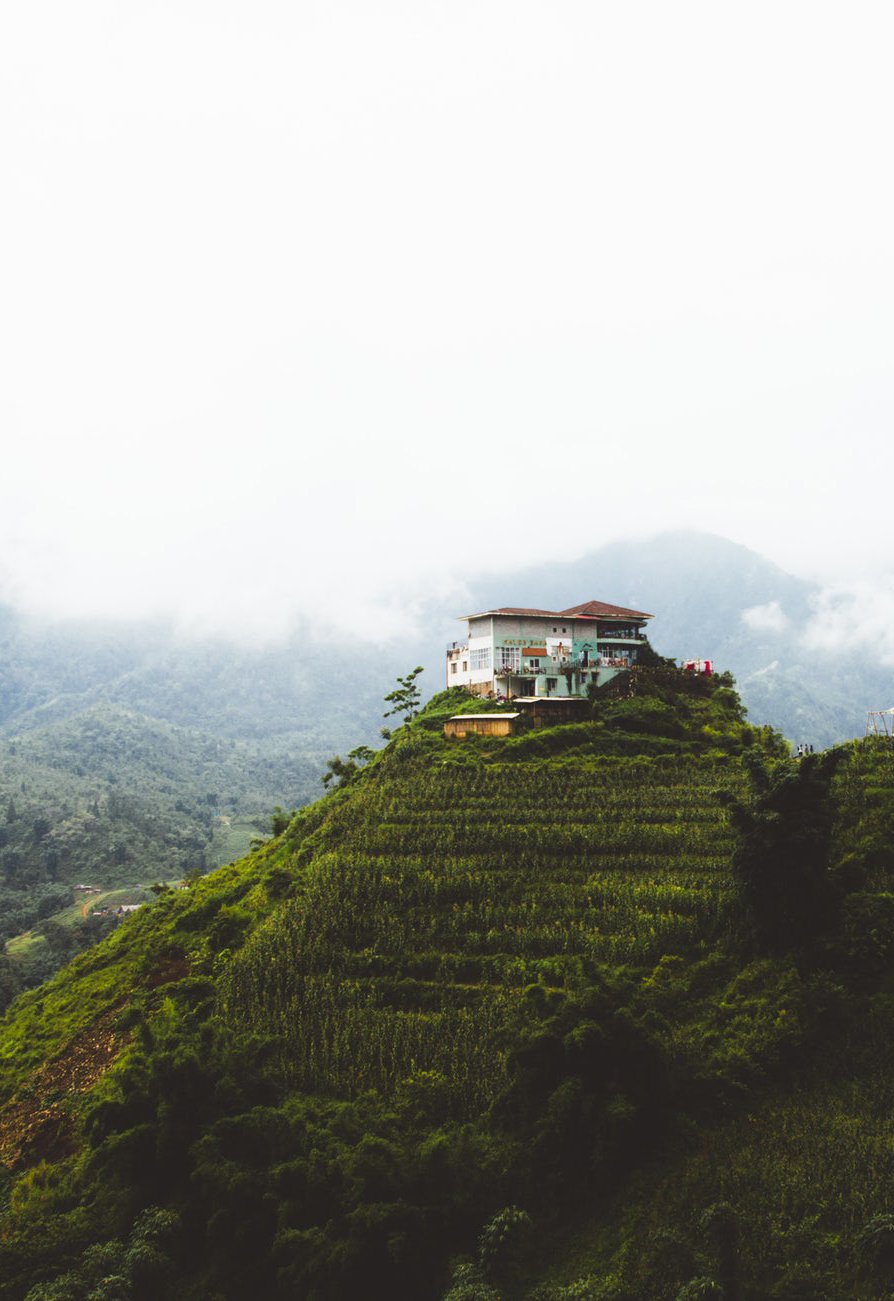 Cau Dat's history of coffee has started around three centuries ago. The mountainous region of Cau Dat, Da Lat provides some of the perfect conditions for the Arabica coffee population to thrive. Featuring the altitude above 1,500 meters and the all-year mildly cool temperature, Cau Dat is the heaven for coffee plantation. Harvesting approximately 10 tons of coffee per hectare, Cau Dat coffee has begun to leave its footprint in the global market.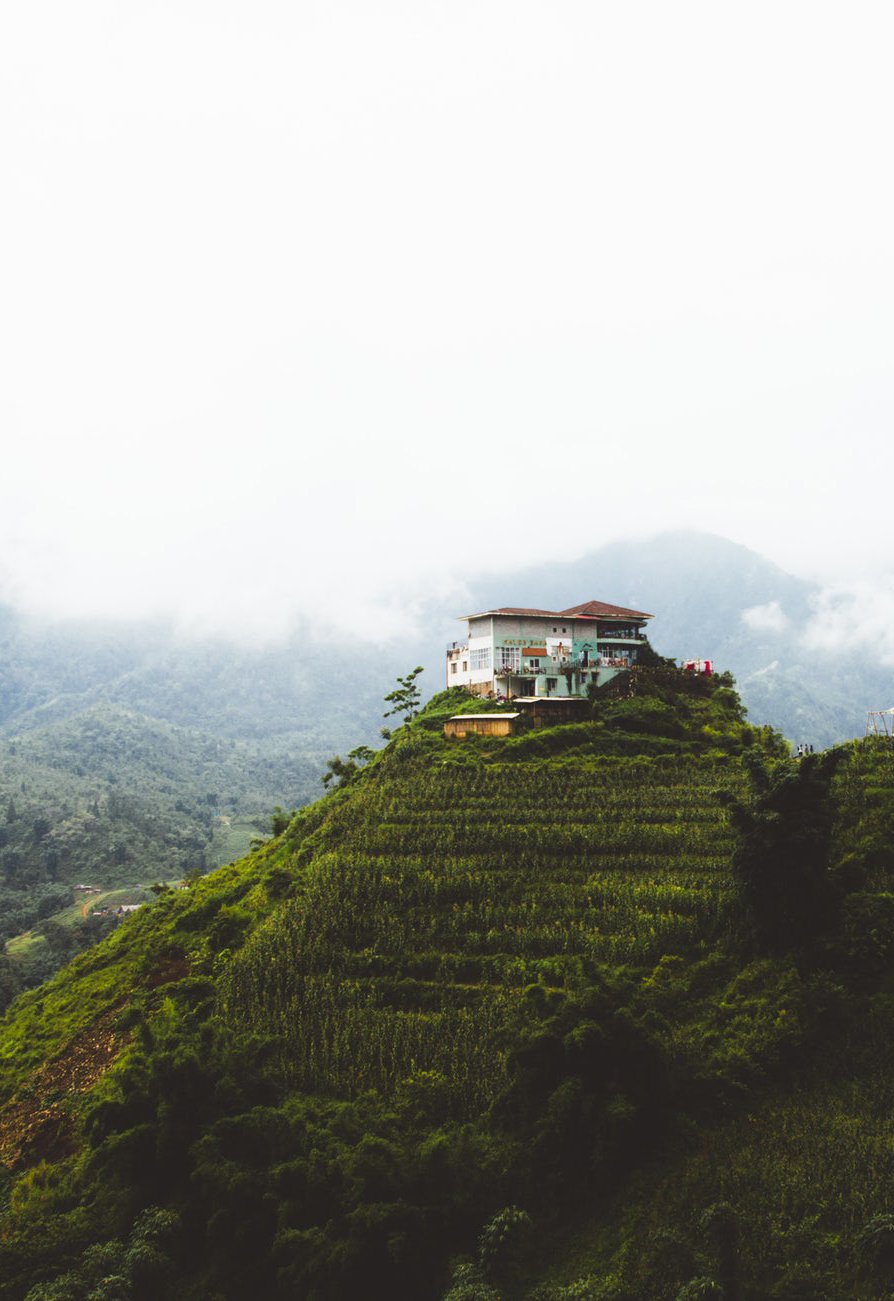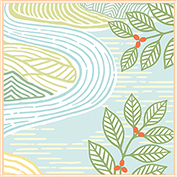 Taste Pattern:
Single Origin product line.
BREWING
Guides
BREWING
Guides
BREWING
Guides