An epicentre of caffeinated goodness,
creativity, something sweet, culinary delights
in Ho Chi Minh City.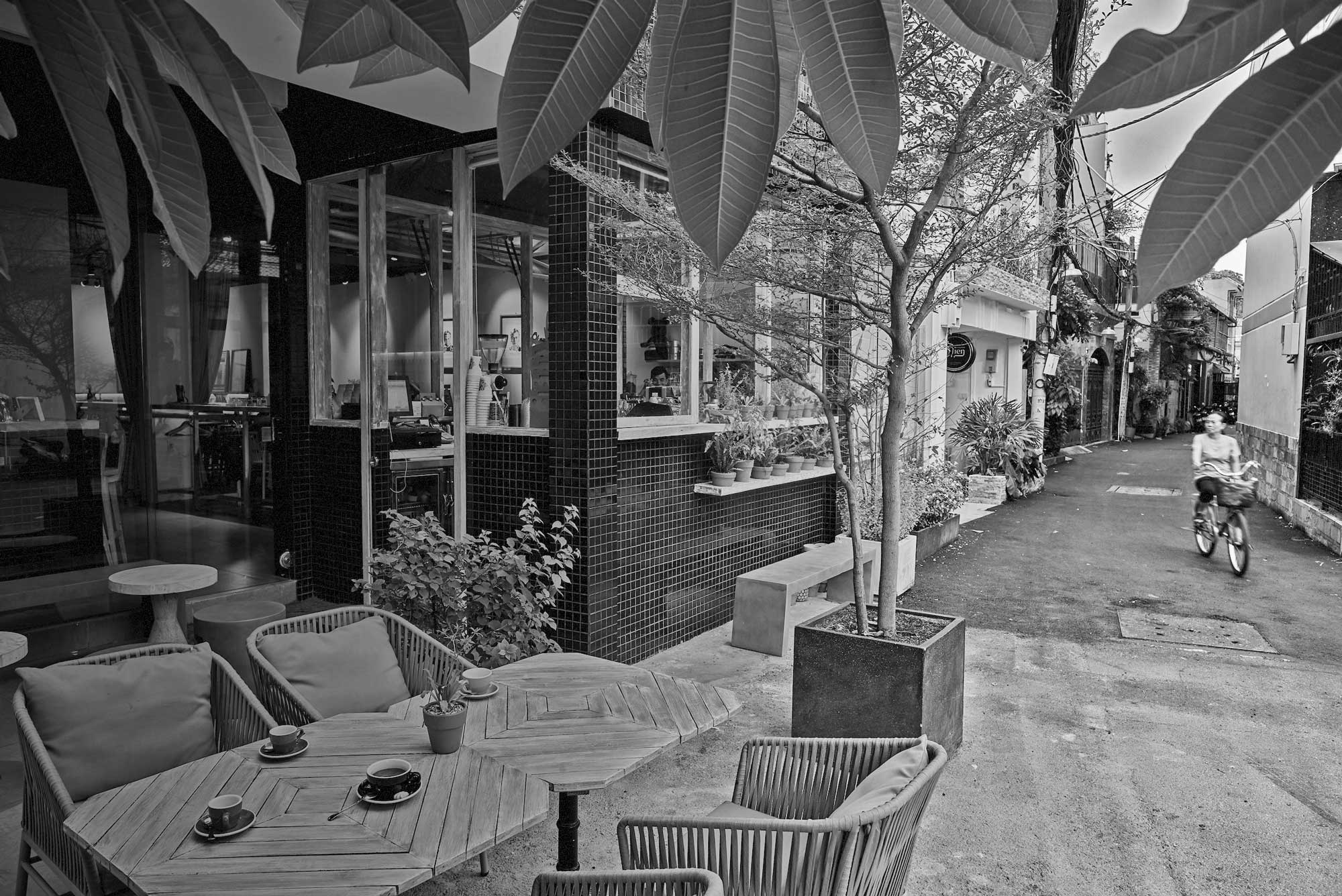 LOCATION
LOCATION
LOCATION
The Roastery is tucked down a small, quiet alleyway in Central Ho Chi Minh City. Outside there's zero hustle and zero bustle making this the perfect hideaway whether you want to chill, get some work done or hang out with friends. With an all-day dining menu and an in-house bakery, we have you covered for breakfast, lunch, dinner, pastries, sweet treats, nibbles…
7/1, Hẻm (Alley) 7, Nguyen Thi Minh Khai, District 1
Tel: 091 705 90 88;
Open 7.30am to 10pm.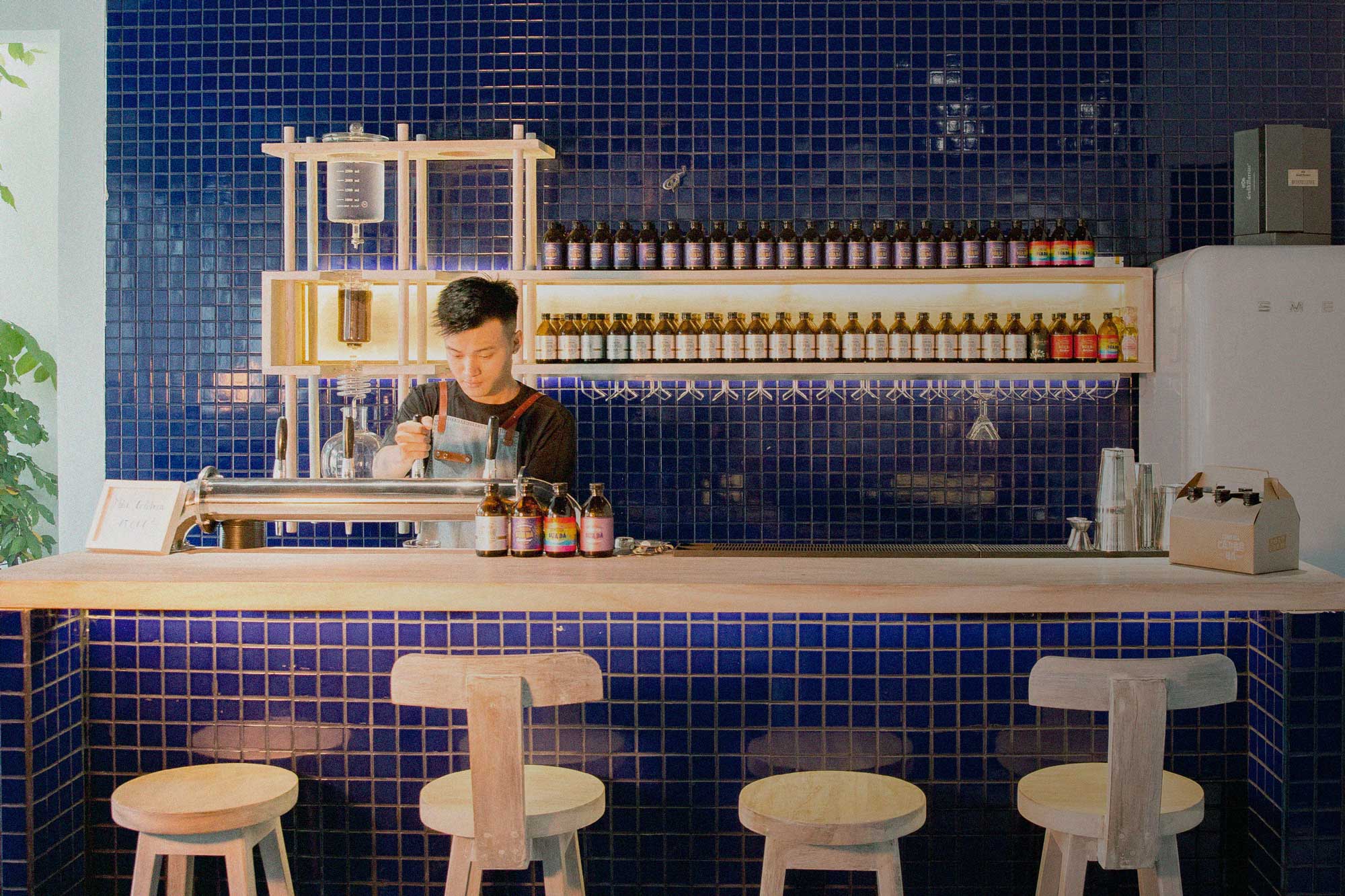 CAFFE
-INATED
BAR
CAFFE
-INATED
BAR
CAFFE
-INATED
BAR
So who are you really? And what were you before? What did you do and what did you think? Prop up the Caffeineated Bar and tell us everything while we rustle up a craft cocktail or pour you an ice cold beer. Our bar staff can make a mean espresso martini and they have a few other secret recipes for coffee-infused cocktails up their sleeves.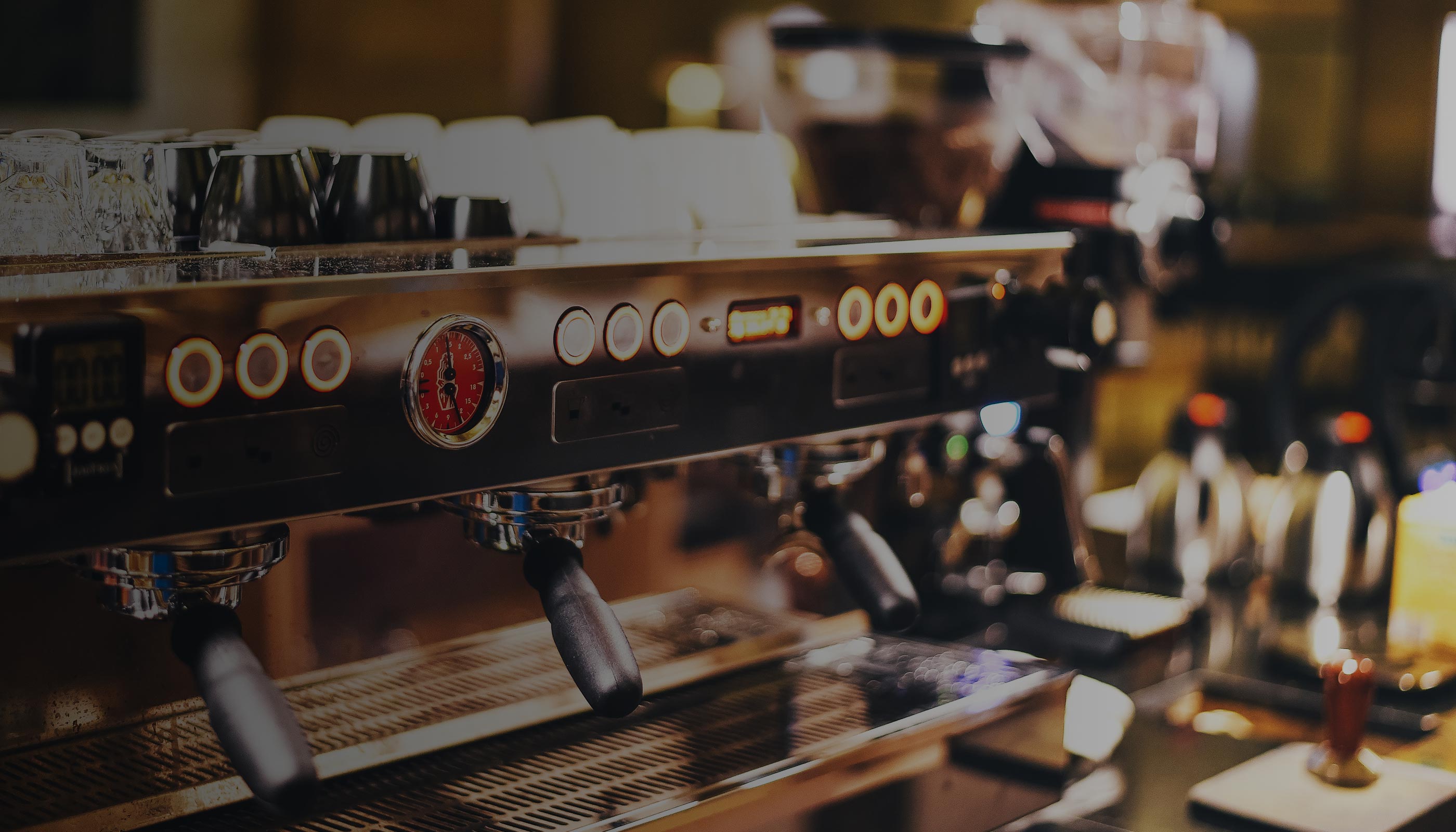 ESPRESSO
ESPRESSO
ESPRESSO
Hit the espresso bar for a frothy cappuccino, iced latte, a classic espresso —and a whole lot more, including the 'Cong Hoa Sua Da', our take on the Vietnam's world-renowned ca phe sua da, or the cutest piccolo latte you ever laid eyes on.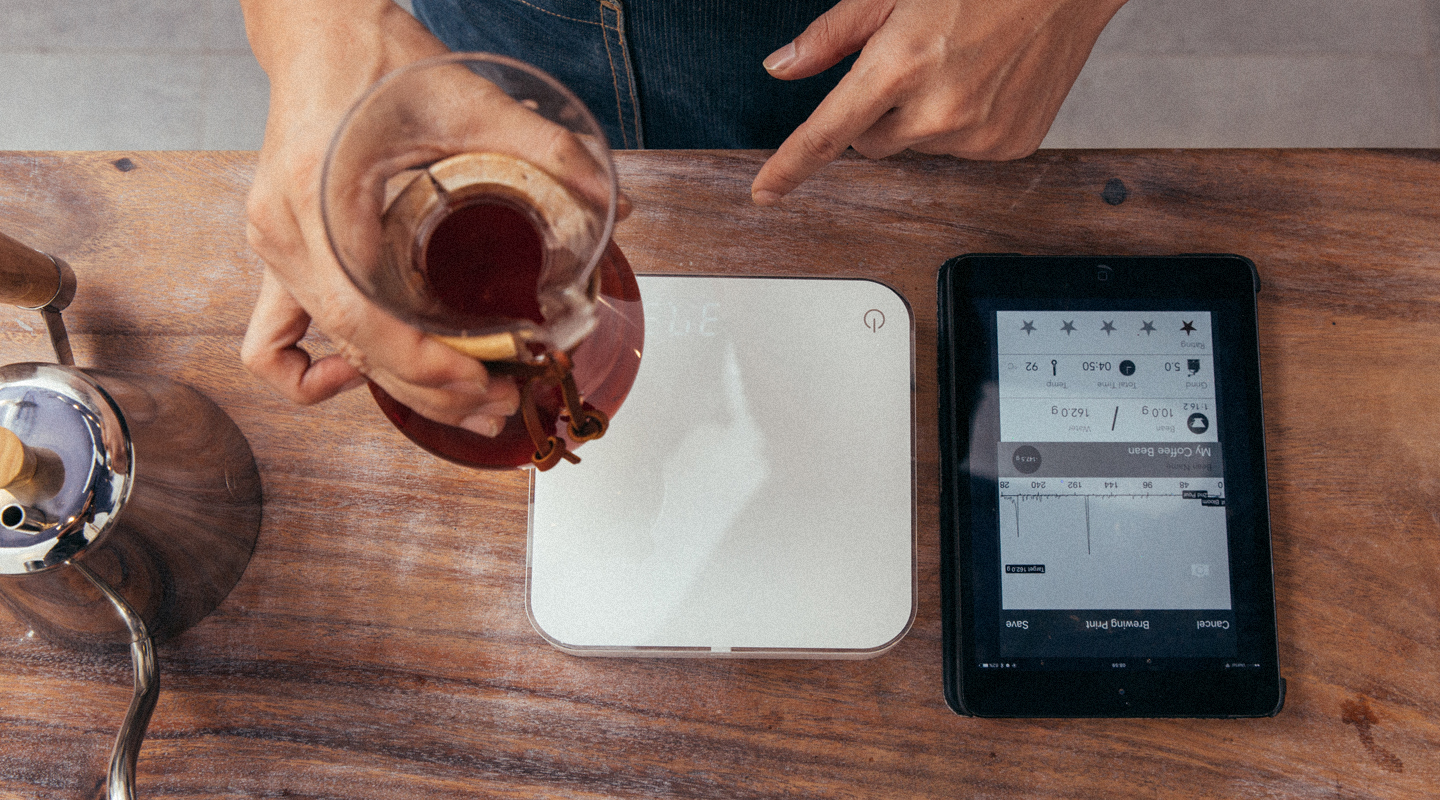 & SLOW BAR

& SLOW BAR

& SLOW BAR
Wise men say, only fools rush in. So take your time, hang out and tell us how we can make your day. Pour-overs with Chemex or V60, an old fashioned drip-filter, syphon, aero press, French press… all made with finest roasted beans from the Central Highlands.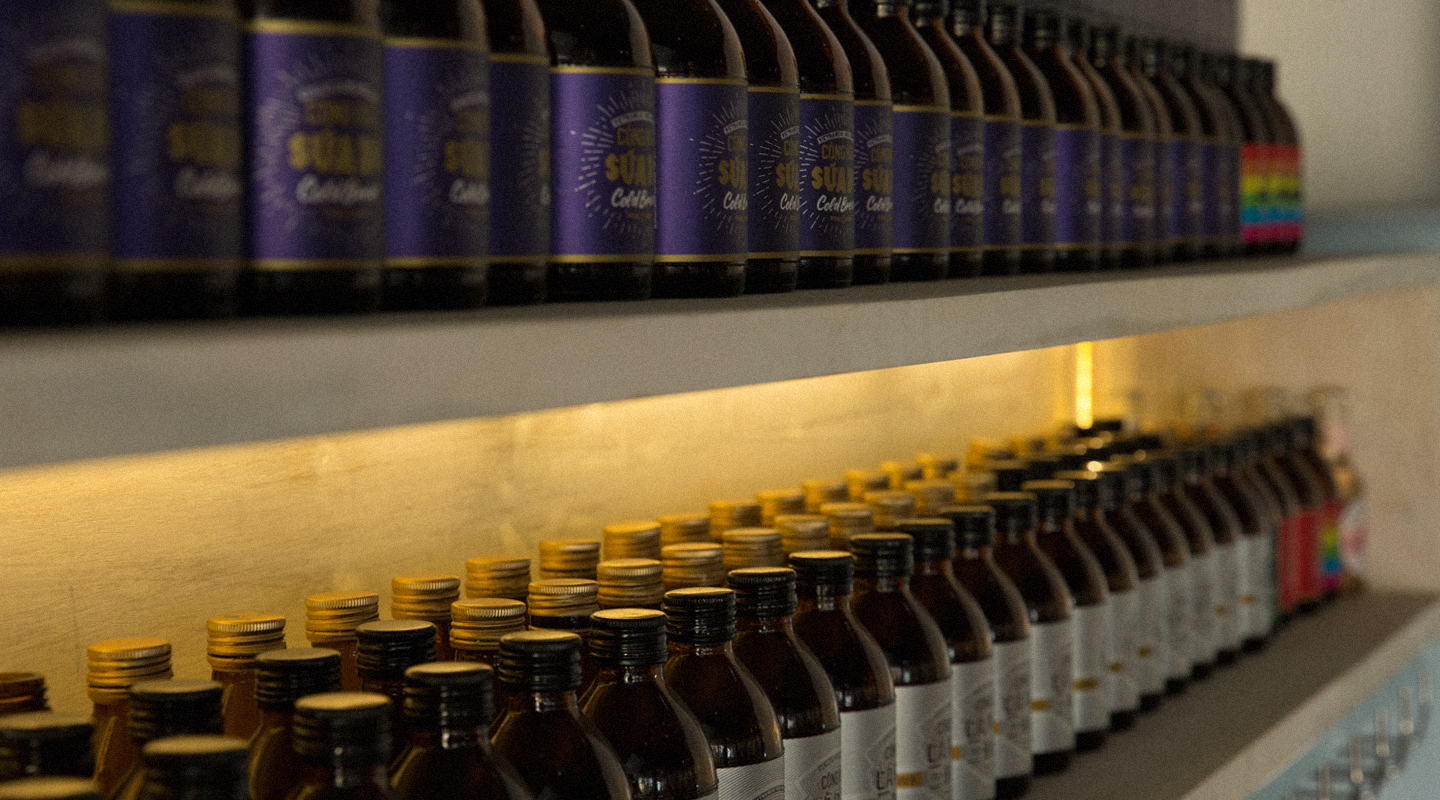 COLDBREW
BAR
COLDBREW
BAR
COLDBREW
BAR
In the sweltering heat of Saigon, stay cool with our delicious VCR cold brews: Ca Phe Da — straight up cold brew made with our finest coffee beans; Cold Brew Sua Da — yup, in honour of Vietnamese traditions, we just added yummy condensed milk to the mix; Huong – Vietnamese Green Tea Cold Brew – a light, fragrant tonic made from the highest quality, top leaf 'tra xanh' from Thai Nguyen province.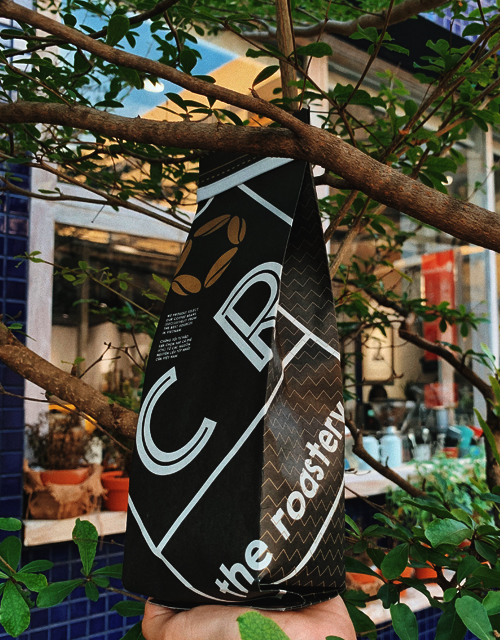 ROASTERY
BEAN BAG
ROASTERY
BEAN BAG
ROASTERY
BEAN BAG
Join our coffee tours to learn more about our in-house roasting techniques and the whole farm to cup journey each beautiful little bean makes from the Central Highlands of Vietnam and into your hands.
If you're looking to start a long-term, highly-caffeinated relationships, drop us a line. We can supply you with wholesale orders for our signature VCR blends or craft a bespoke blend, according to your specifications.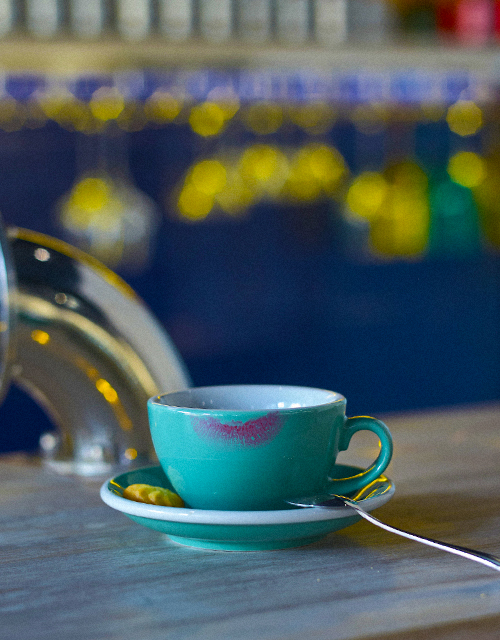 COFFEE
SHOW
COFFEE
SHOW
COFFEE
SHOW
Check out our Coffee Show, a workshop-slash-presentation that takes you on a short journey from the coffee plantations of the Central Highlands down to the Roastery and into your life. We also host regular cupping and other coffee-related events. Follow us on Instagram or Facebook to keep tabs on what's coming up next.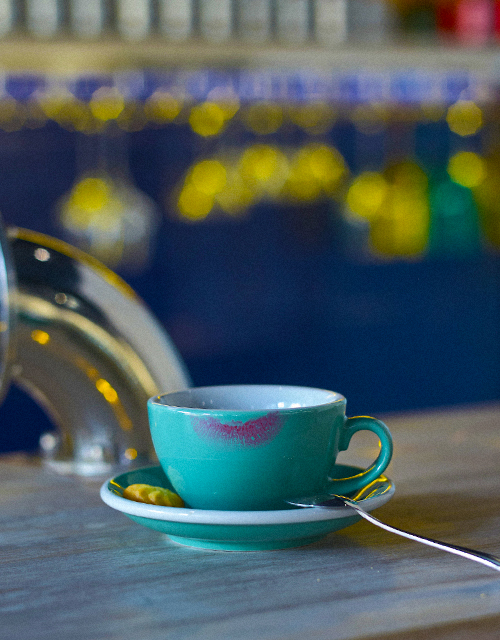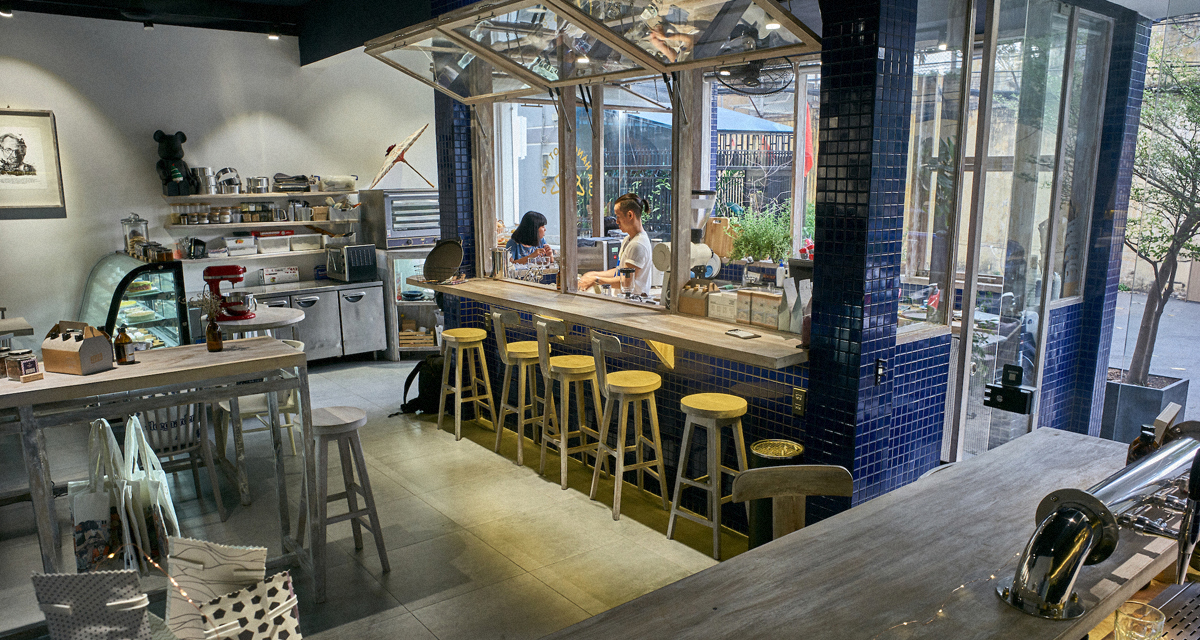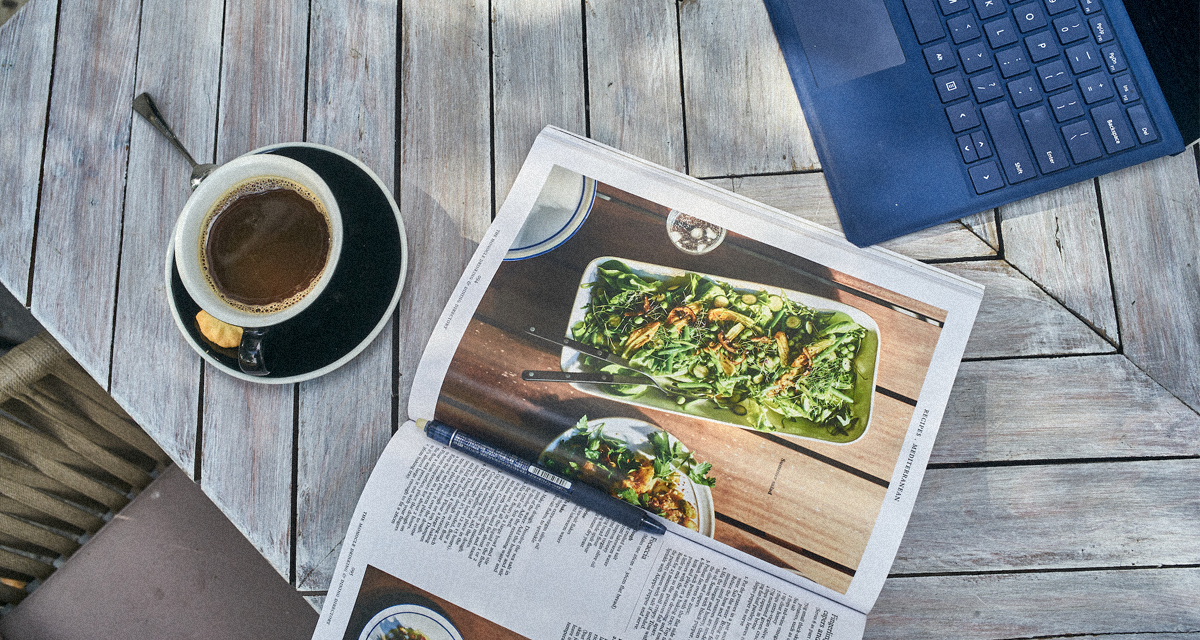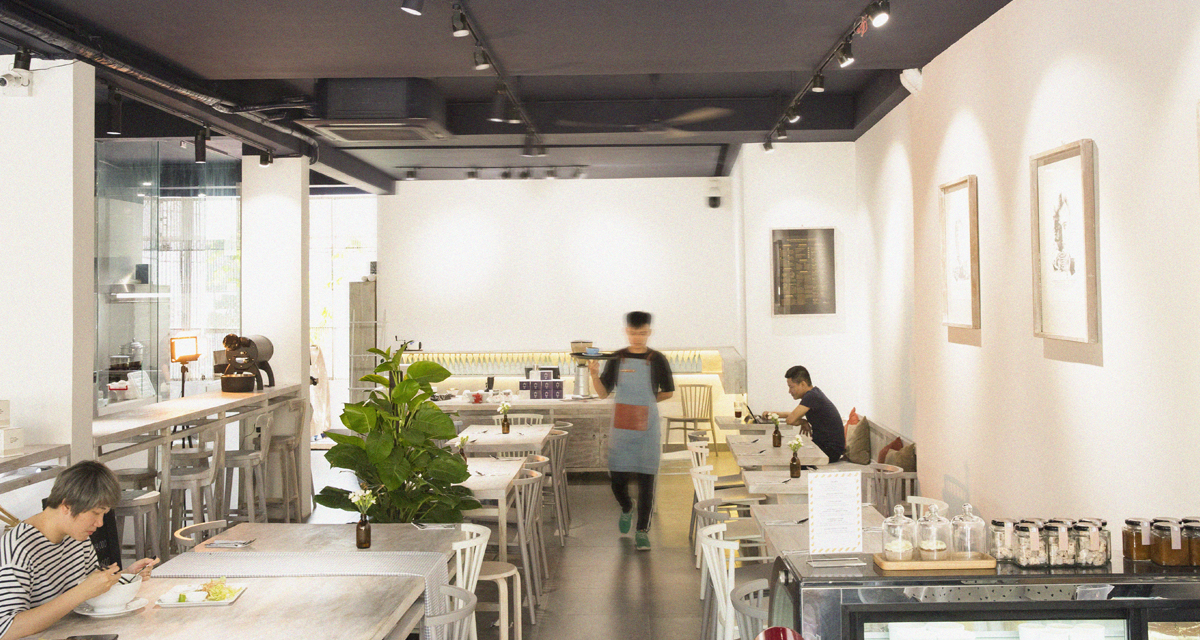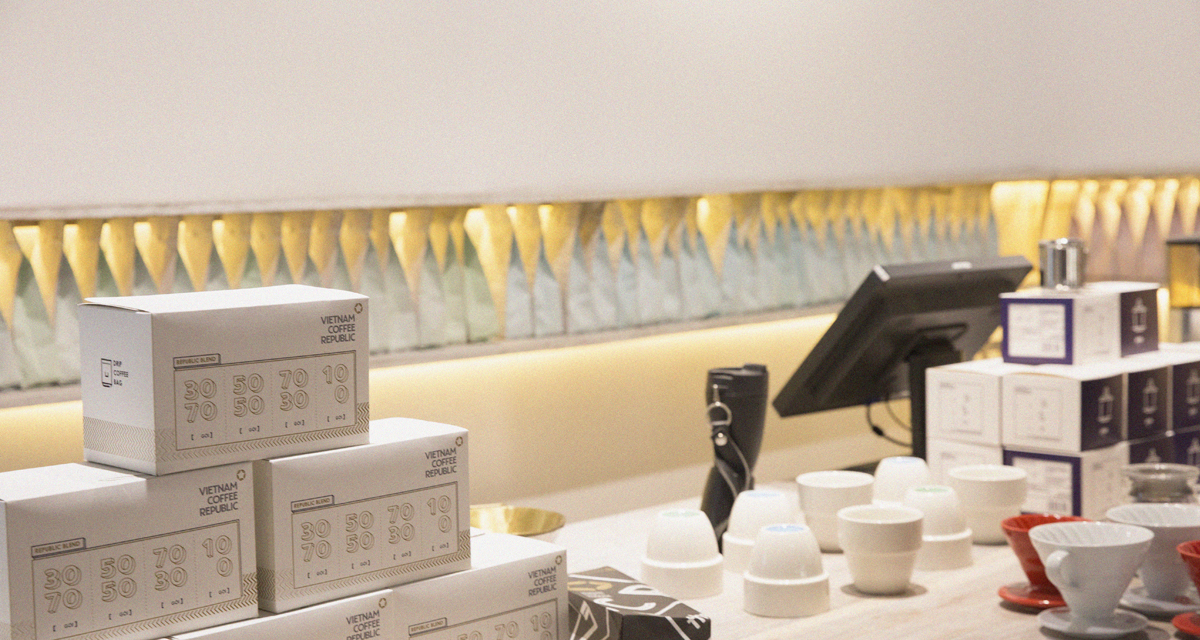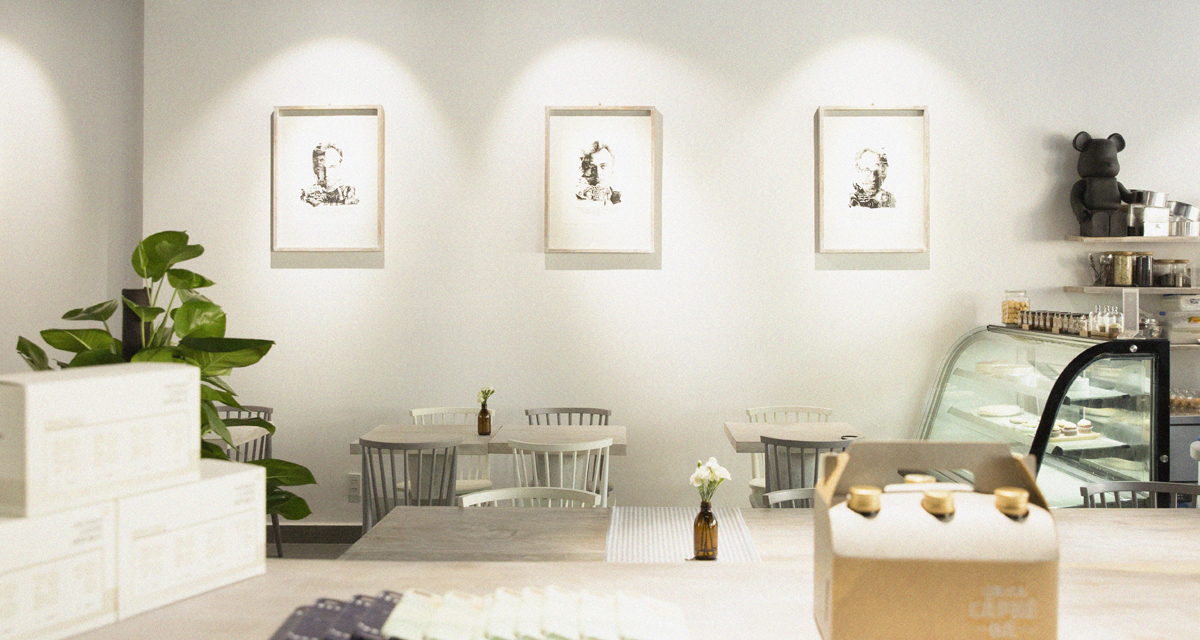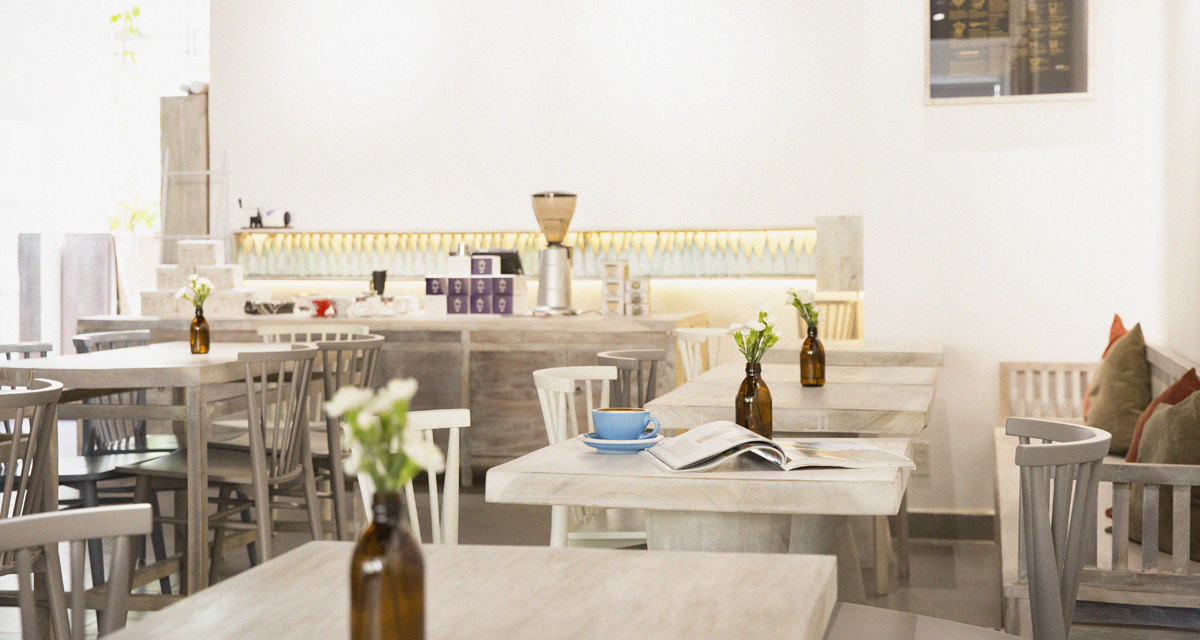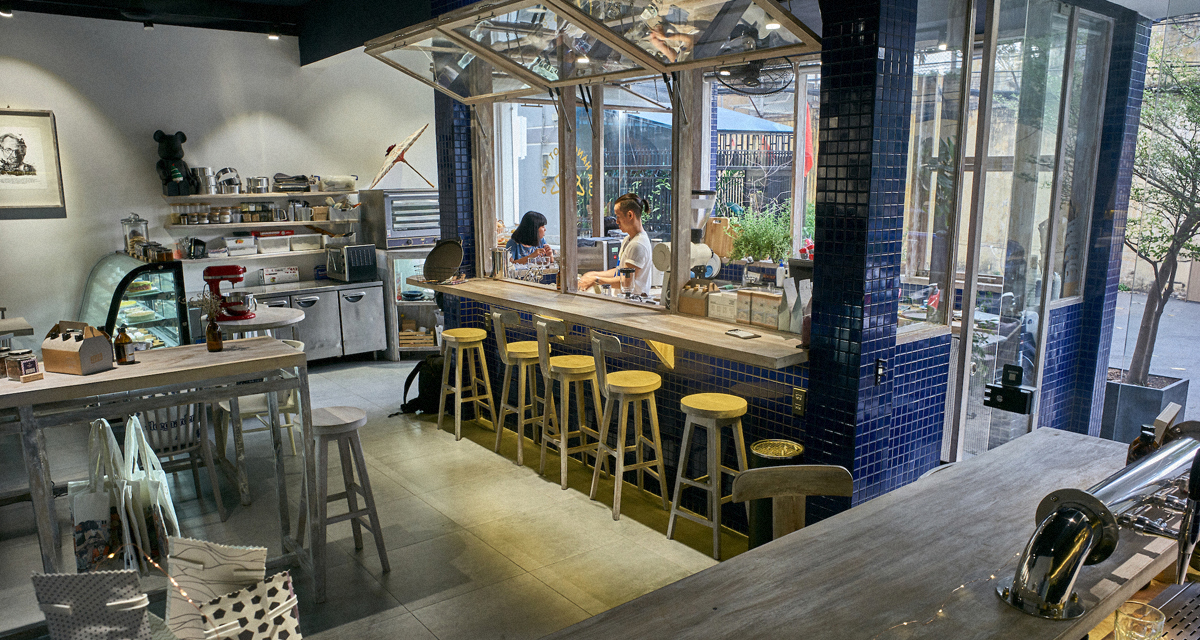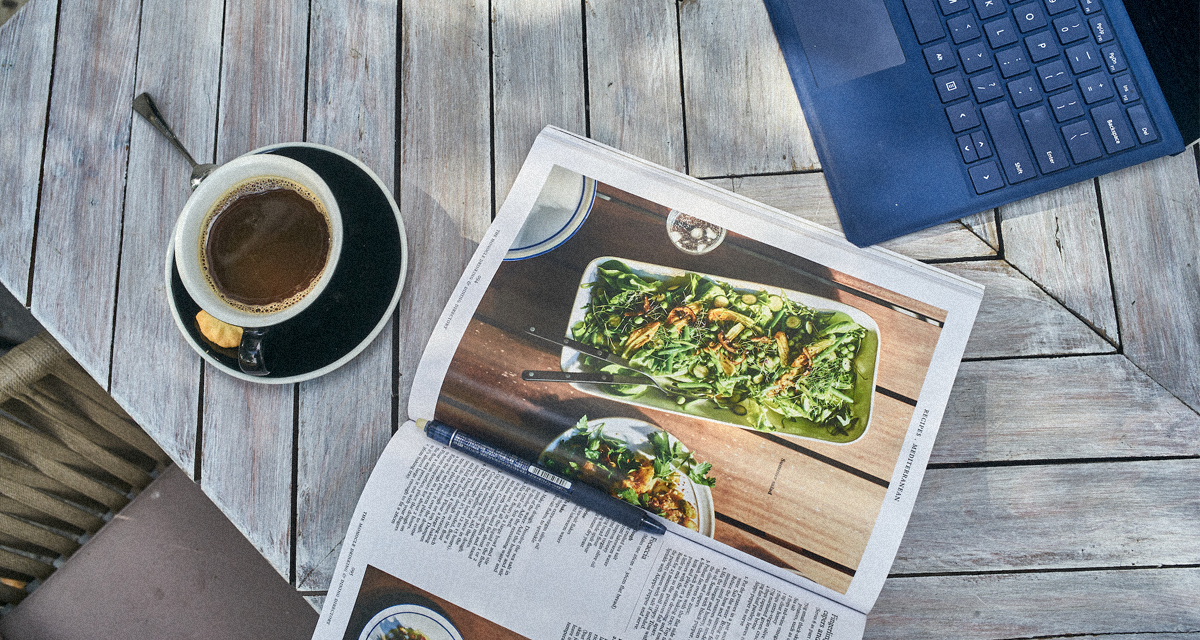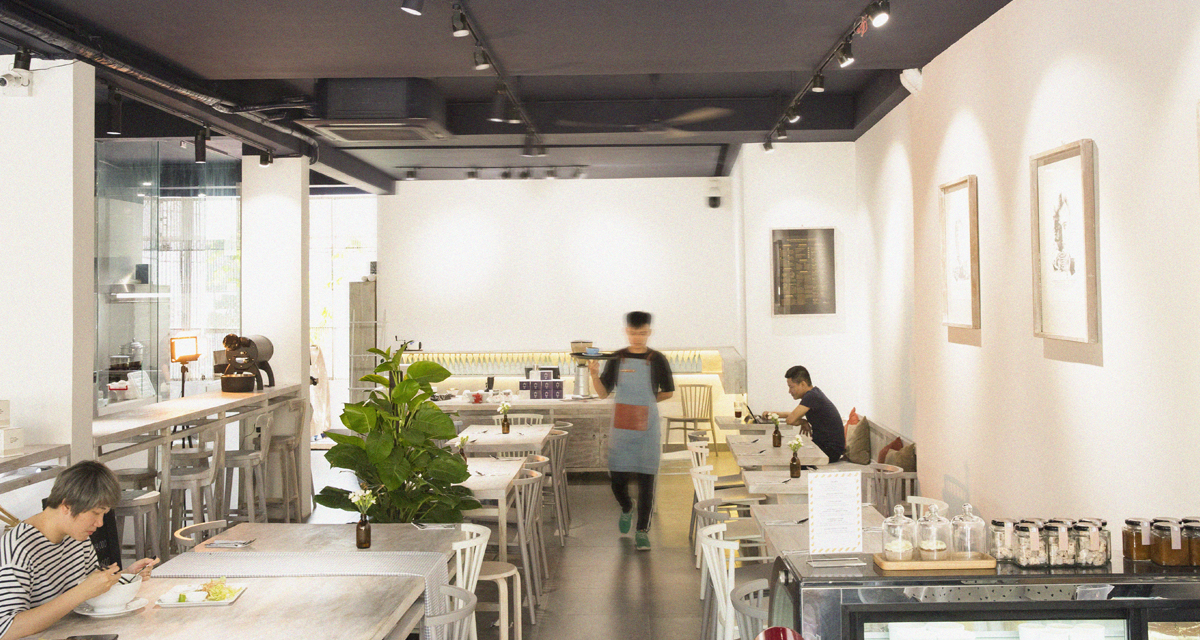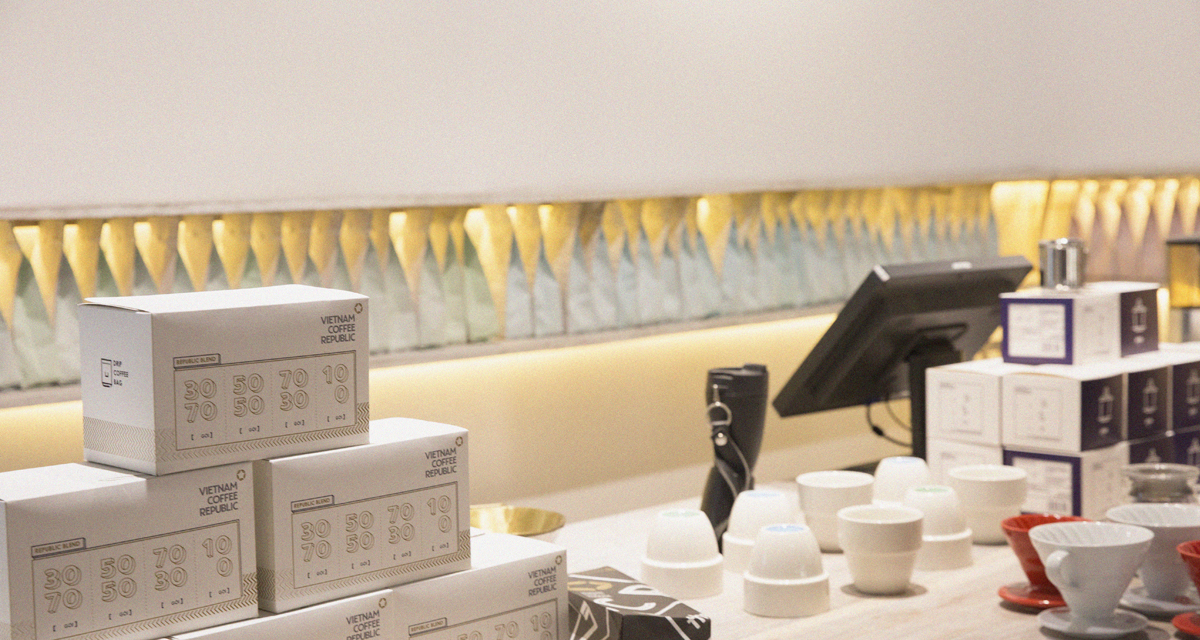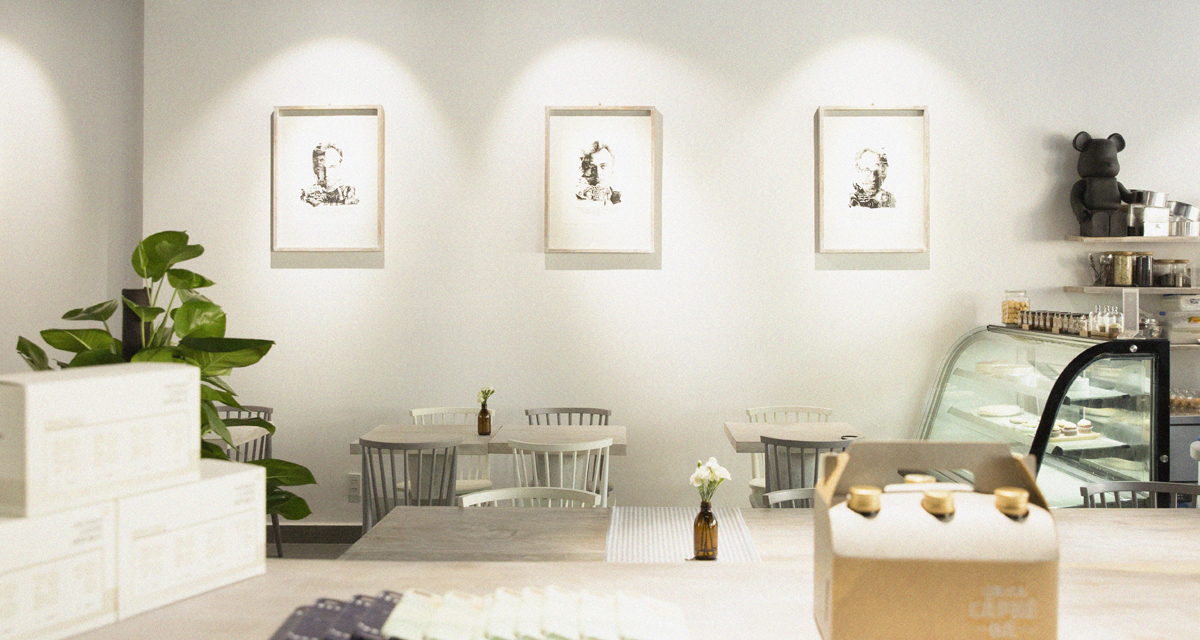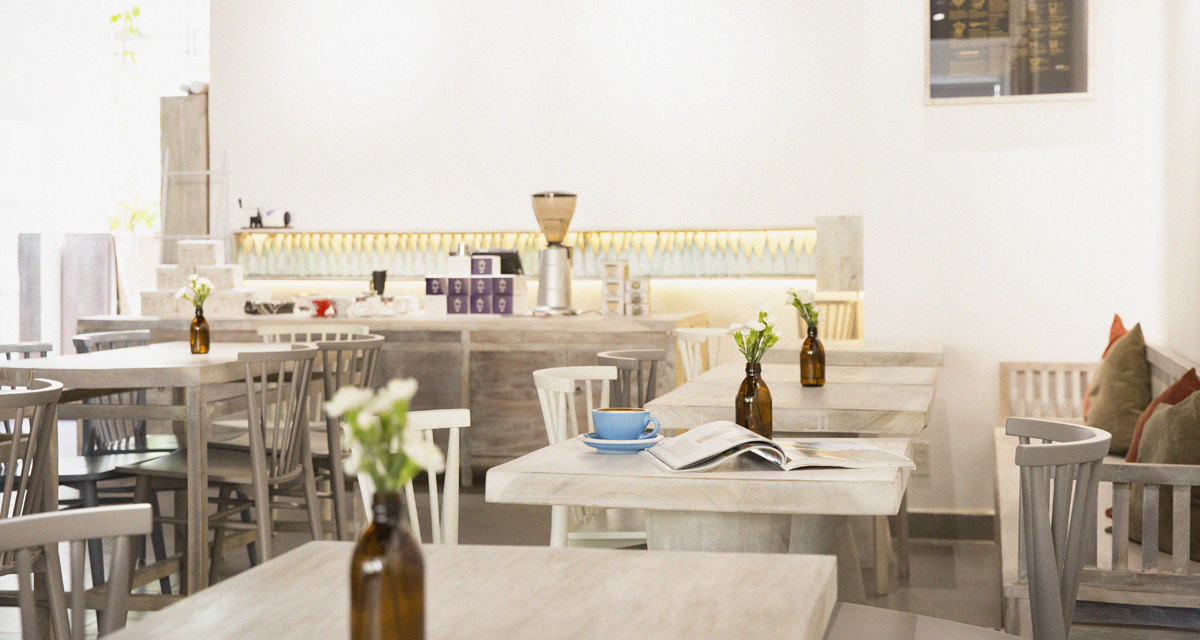 KITCHEN
& BAKERY
KITCHEN
& BAKERY
KITCHEN
& BAKERY
Every morning, our bakers rise before the sun and start to prepare pastries, cookies, cakes, and other treats, because they want to make your day with Something Sweet. Our home-baked  pastries and cakes can be nibbled, and they can be gobbled, and they can be packed up and taken to go with your coffee order.
With our sleek, inside-out design concept, you can easily find the ideal spot whether you're looking to hang out with friends or find a quiet spot for a tête-à-tête.
Besides our coffee and in-house bakery, we also have a dining menu, featuring classics from the Vietnamese culinary canon with a few creative twists and turns here and there.
It doesn't matter whether it's breakfast, lunch or dinner time
— everything is available all-day, and all-evening.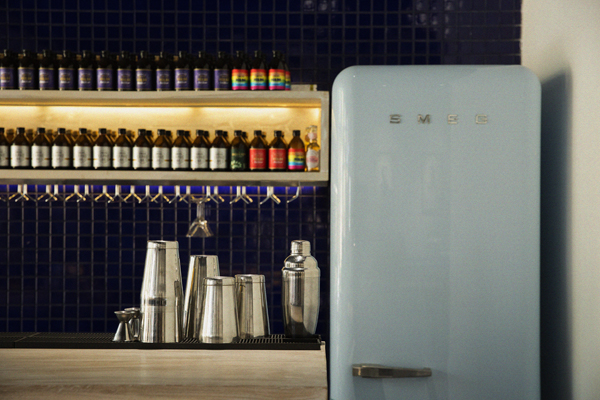 You can prop up a stool at COLDBREW bar and chitchat with our baristas as you sip on your favourite coffee or tea (yes COLDBREW tea): the town's most delicious NITRO COLDBREW or our sup COLDBREW SỮA ĐÁ. You name it. We serve it.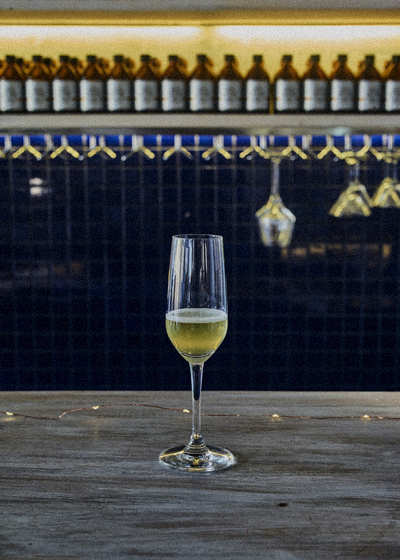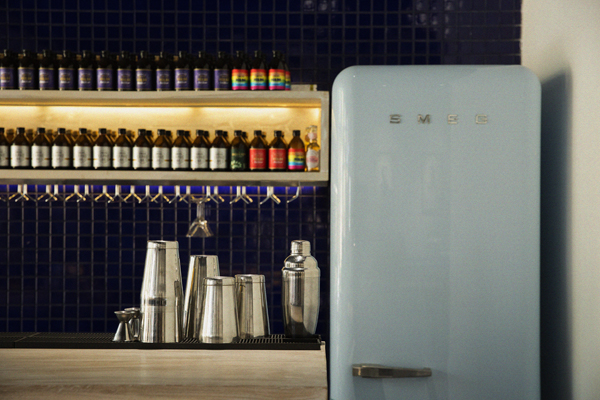 All day, we'll open up the drinks cabinet and start getting creative, tweaking drink and shaking up all kinds of wonderful coffee-infused concoctions. If you just need to cool down with a beer, there's latest craft beer ON TAB.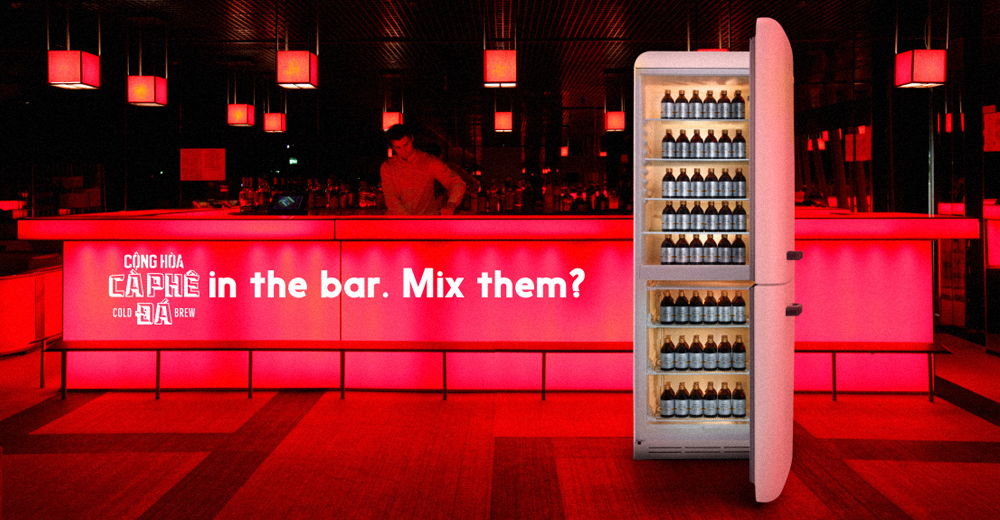 upcoming
events
upcoming
events
upcoming
events
Past
events
Past
events
Past
events