An iconic brewer with a timeless design invented in 1941, the Chemex is easy to use and easy on the eyes. The Chemex is housed in the MOMA permanent design collection —it also lives on most of our kitchen counters, too. It brews a clean cup and maintains body and balanced floral notes.
40 grams fresh,
whole bean coffee
710g water
& paper filter
6 Cup Chemex Pot
Paper Chemex Filter
Burr Grinder
Pouring Kettle
Digital Gram Scale
Timer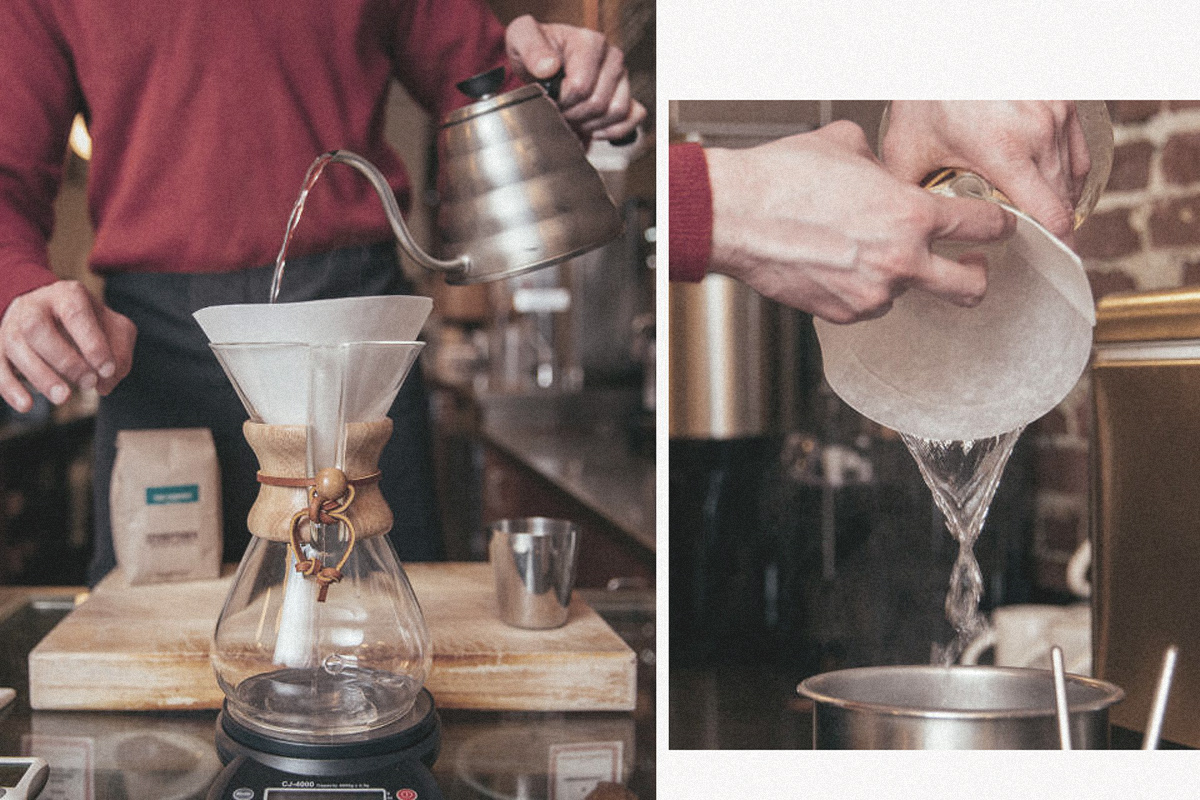 STEP 1


PREP AND PREHEAT

Place the Chemex Filter in the brewer with single fold away from the spout and multiple folds lined up against the spout. Rinse the filter with hot water to get a nice even seal all the way around. This preheats the brewer and gets rid of any paper flavor from the filter. Dump the rinse water and fold the filter toward the spout to reinforce this area.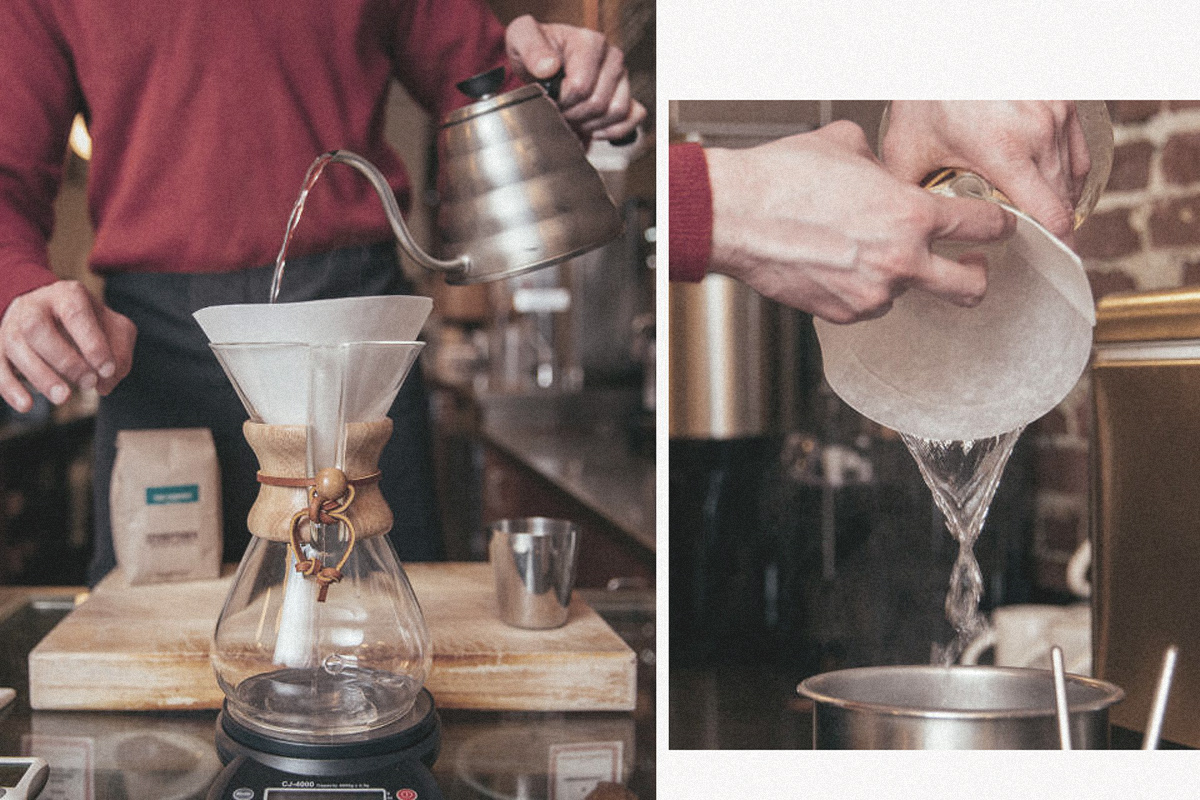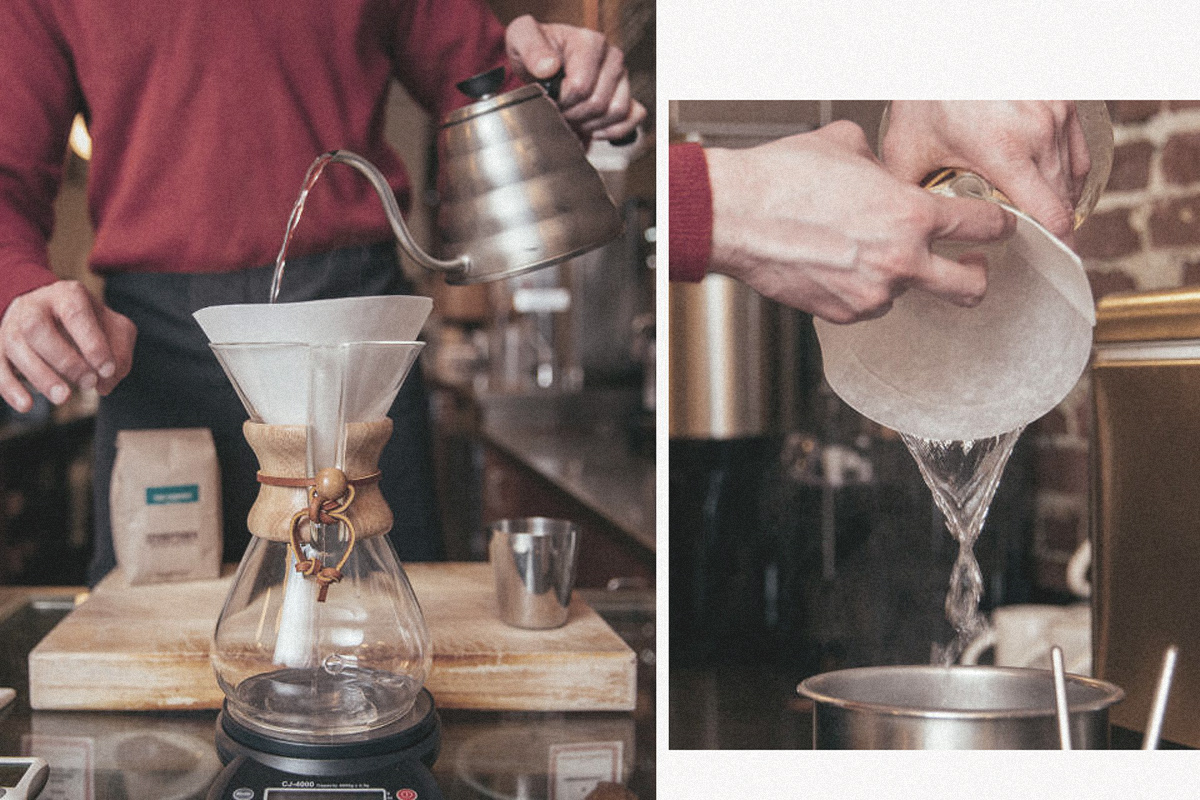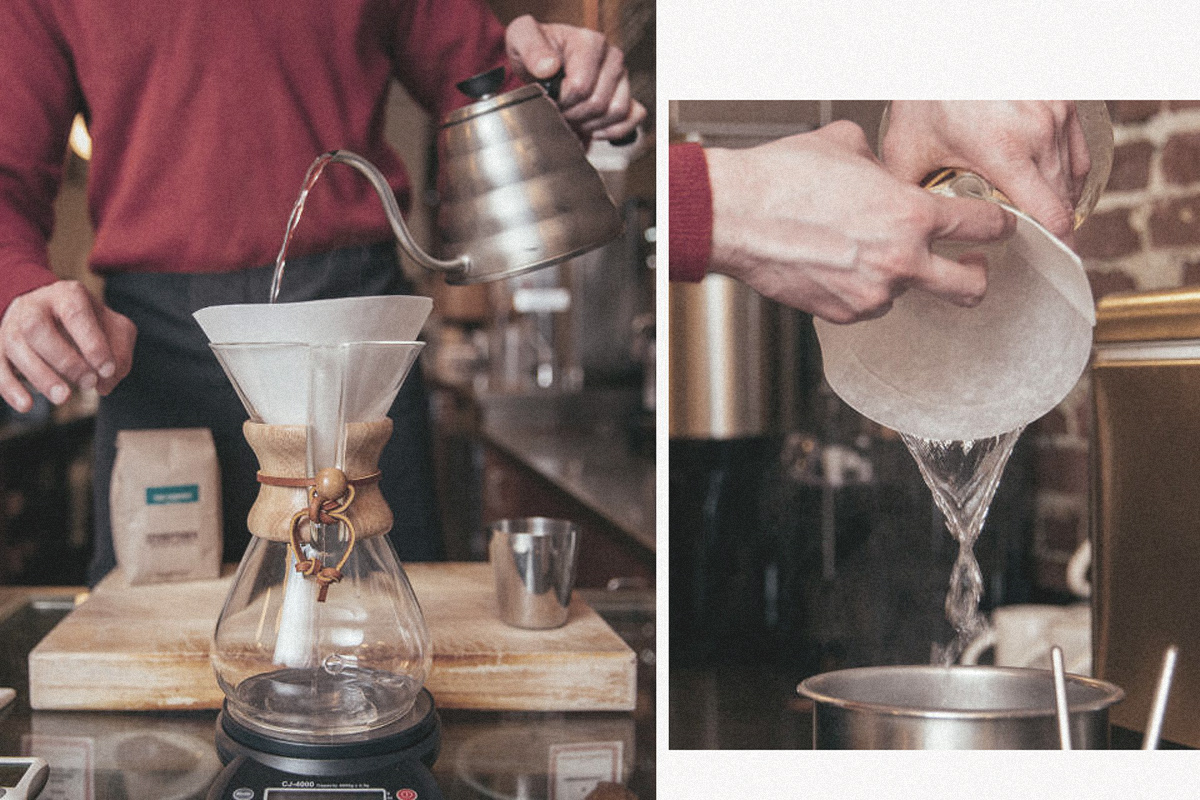 STEP 2


PREP AND PREHEAT

Add 42g or about 6 Tablespoons of coffee ground kind of like Kosher salt. Center the coffee in your brewer and zero out the scale.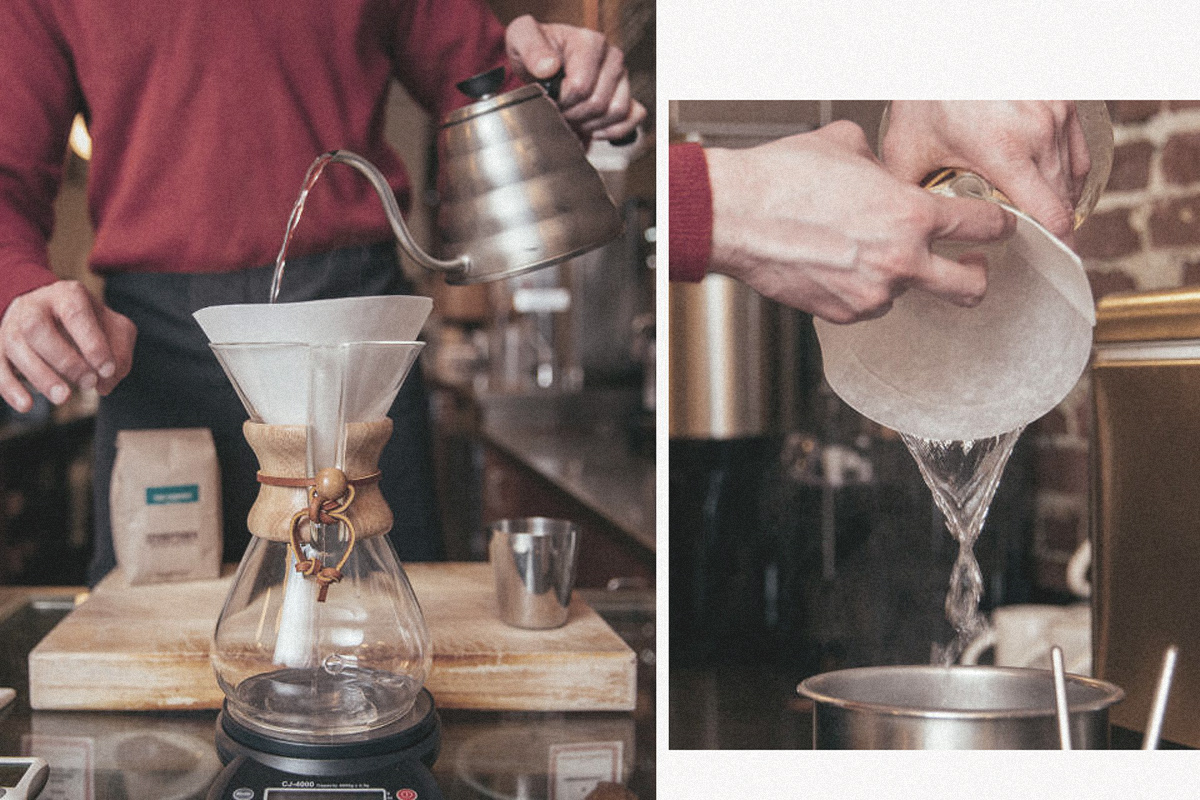 STEP 3


PREP AND PREHEAT

Start the timer when you add the hot water. Pour until all the grounds are saturated or until you reach about 150g. Stir with a chopstick or spoon to make sure there are no dry clumps.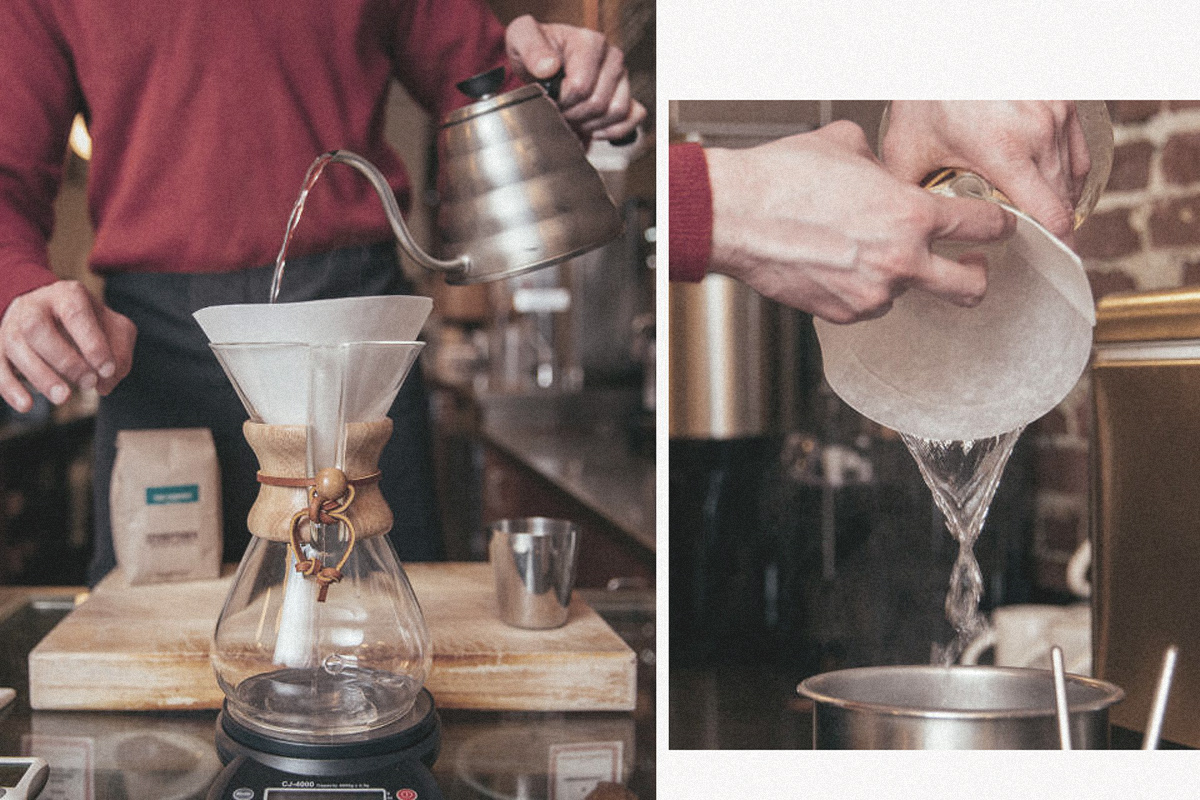 Enjoy
Your Coffee
Enjoy
Your Coffee
Enjoy
Your Coffee
Profes-
sional
classes
Profes-
sional
classes
Profes-
sional
classes
Whether you are operating your own business or need some helpful brewing advice for home, learning more about coffee is an important step in getting closer to understanding and identifying best practices in the specialty coffee industry.
We would love to share our knowledge with you, so that you have all the professional barista techniques you need to accomplish that. All of our classes are taught by professional baristas in a fully equipped training lab. The classes are hands-on, detailed and fun.
On-site field training can be provided for a different rate, than those provided below. Contact us to learn more information about the next course schedule.