The word "Phin" is derived from the French word "filtre". The brewer is somewhere between a French press and a drip coffee maker, and uses percolation, not pressure as a mode of converting water and beans into coffee. The most common coffee maker in Vietnam, perfect for brewing a single cup of intense deliciousness in a traditional Vietnamese way.
Phin set, Grinder
Pouring kettle, Mug
Digital gram scale (optional)
Timer (or your favourite 5 – 8 mins video)
STEP 1


PREP AND PREHEAT

Preheat the Phin set thoroughly by rinsing with hot water.

Grind the coffee to a sea salt coarseness and load into the inside chamber.

Place the filter insert on top of the coffee. Spin once and tamp down the coffee to achieve an even extraction.

Place the Phin set on your favourite mug.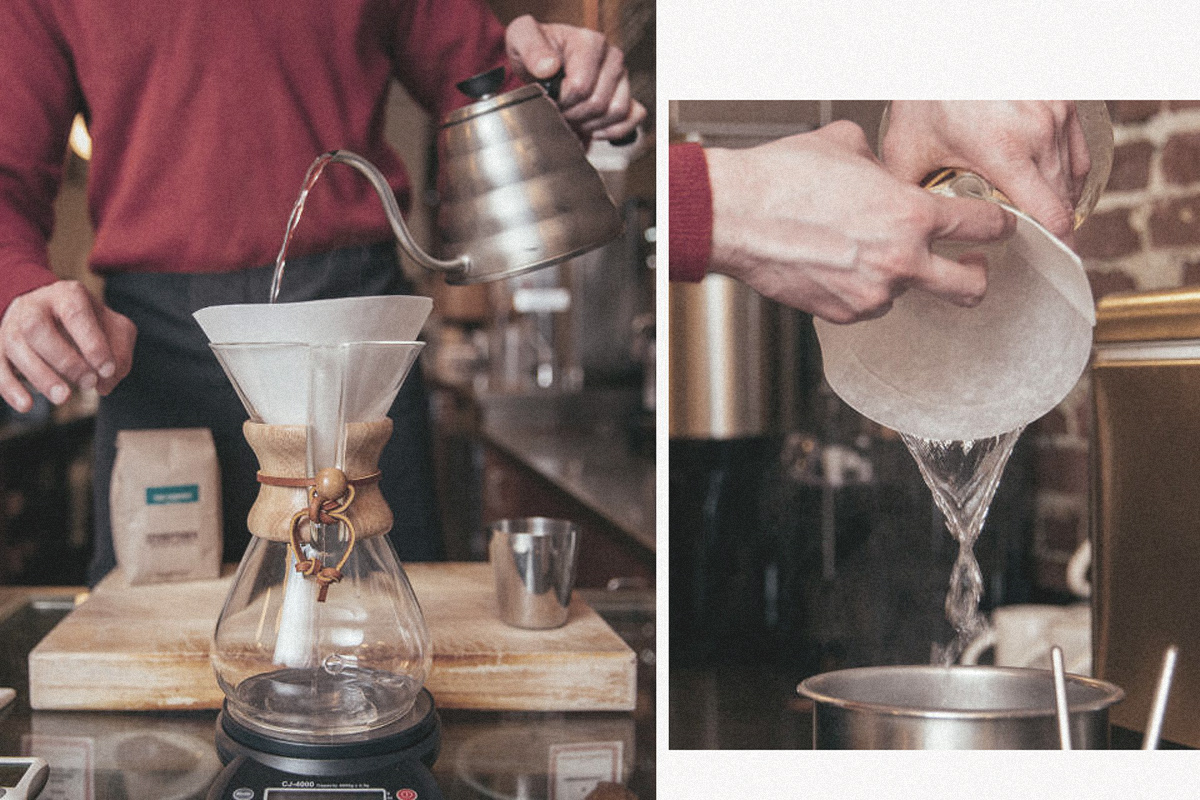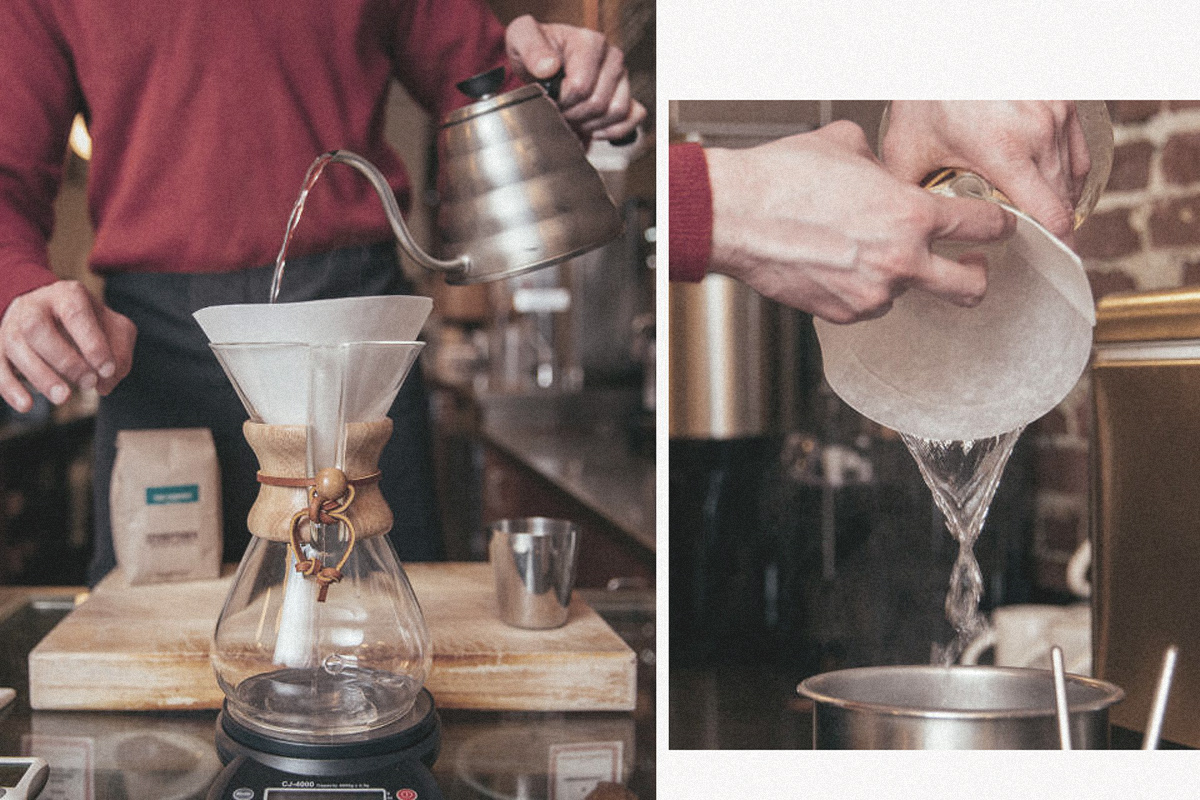 STEP 2


THE EXTRACTION

Pour just enough water (or approx. 20 grams) into the chamber to cover the coffee.

Cover with the lid.

Relaxing over a 1-min cartoon while you wait for the coffee to "extract".
STEP 3


THE SECOND POUR

Adjust the filter insert if it is tilted and tamp again.

Pour 50 – 80 grams of boiling water into the chamber, depending on how strong you like your coffee.

The dripping should take around 5 – 8 mins.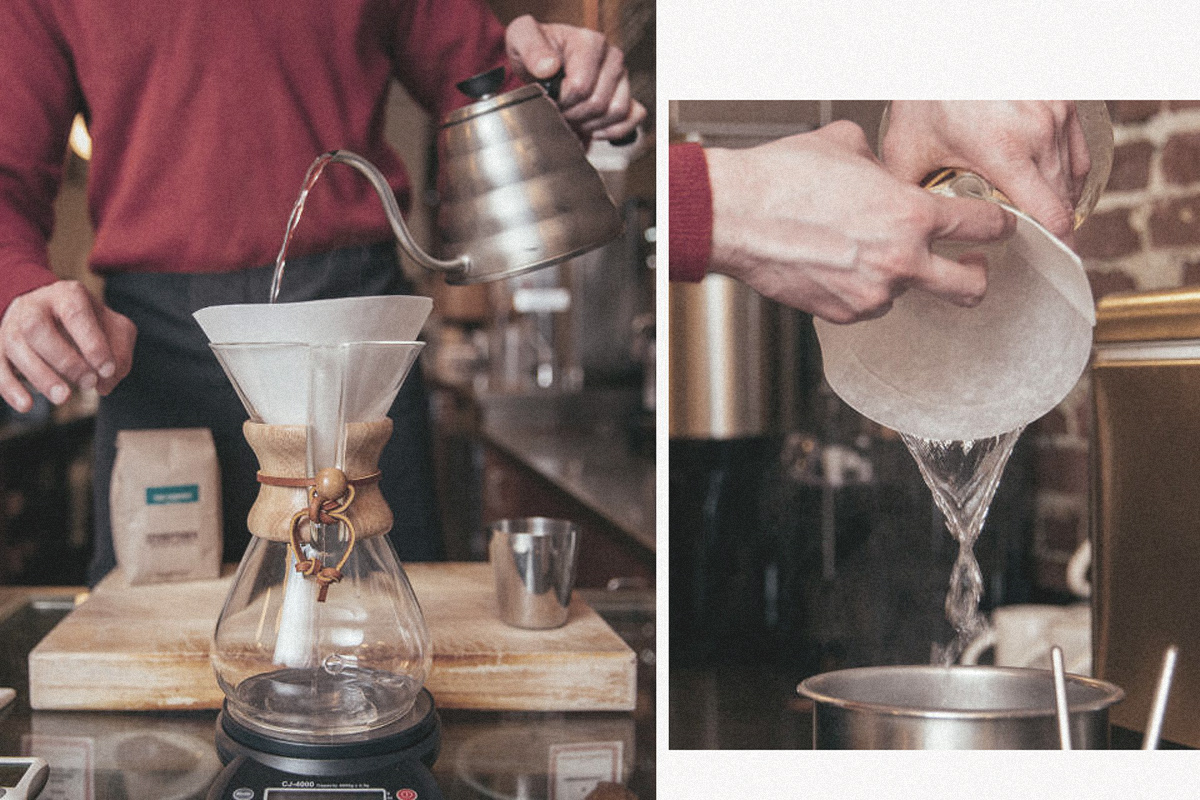 Enjoy
Your Coffee
Enjoy
Your Coffee
Enjoy
Your Coffee
Coffee
Kinder-
garten
Coffee
Kinder-
garten
Coffee
Kinder-
garten
Whether you are a coffee lover, a business owner or someone who just need a few home-brewing tips, you have come to the right place. Here, at Vietnam Coffee Republic, we offer a variety of introductory courses on coffee brewing and tasting. These classes will be a quick shot of "espresso" to boost your understanding about coffee and how to best enjoy it.
Our courses are provided by VCR professional baristas in our well-equipped training lab. We will try our best to make it a fun, hands-on experience for you.
Classes take place every week on Saturday at 2pm. Each class tends to last around 2 – 3 hours long. Pop us a quick email at baristas@republic.coffee to learn more about our next class schedule.