Espresso
Espresso
Espresso
Espresso machines are one-of-a-kind coffee machines that produce a strong, smooth and more flavourful coffee. In 1884, the first machine for making espresso was built and patented by Angelo Moriondo in Italy. The basis of creating a good espresso is of course a precisely heated supply of water to brew with while also needing a way of creating steam to prepare those delicious milky beverages.
Espresso machine
Grinder Tamper
Ceramic cup
Digital gram scale (optional)
Timer (or your favourite 2-mins song)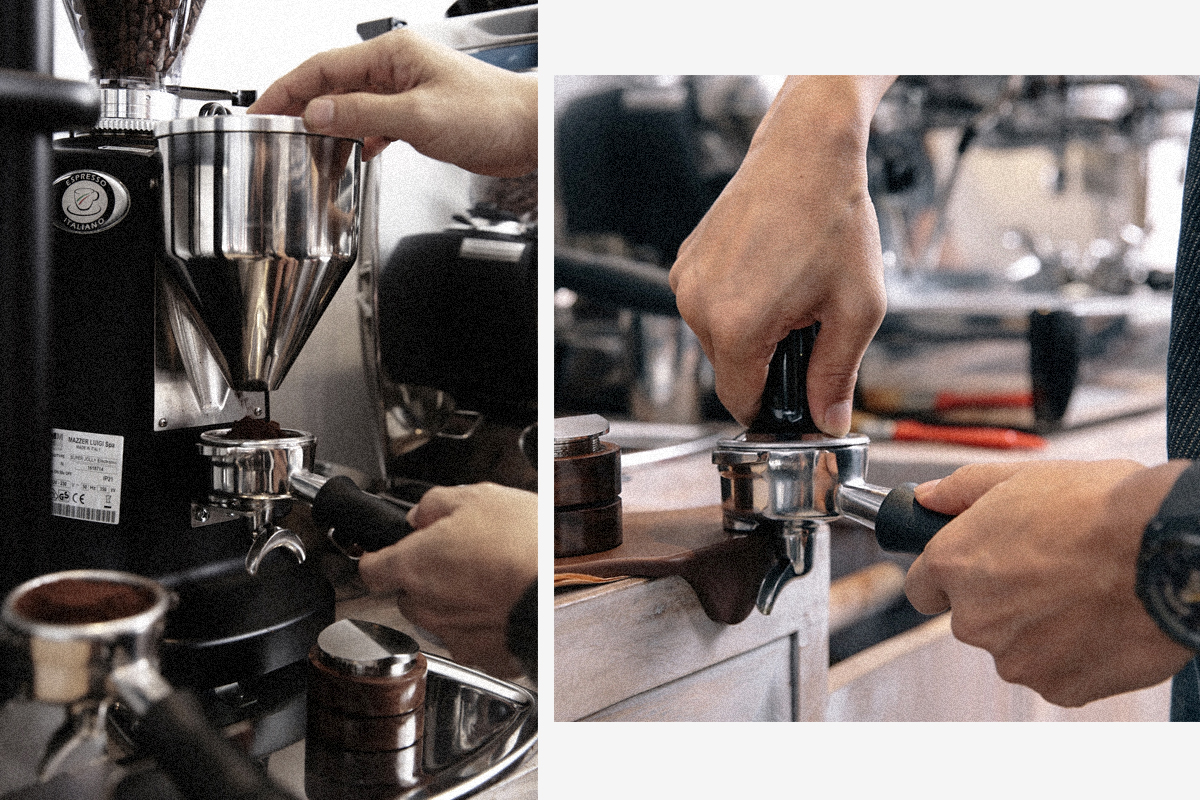 STEP 1


PREP AND GRIND

Ensure the portafilter is cleaned and dried.

Grind the coffee to as fine as confectioner's sugar and load into the portafilter.

Using those magic fingers to even out the ground.

Tamping the portafilter with enough pressure just to seal the coffee evenly. Give it a slight twist to "smooth" out the grounds.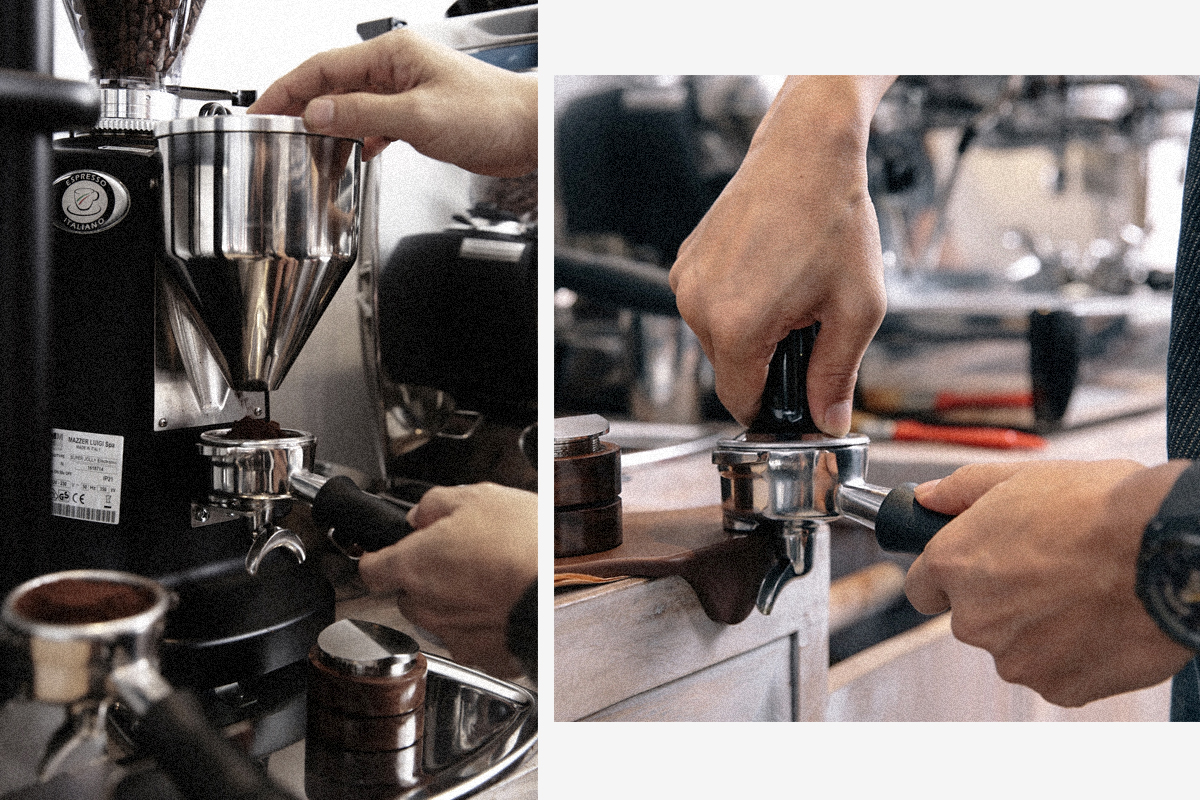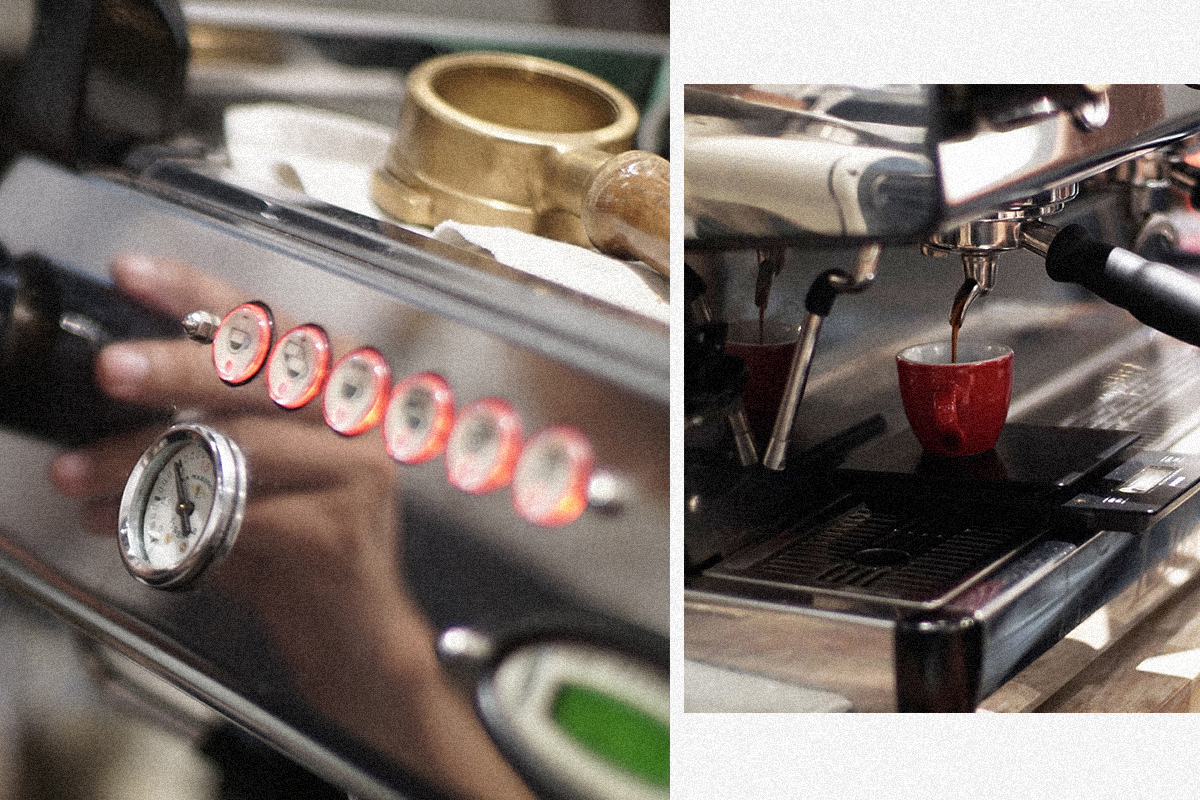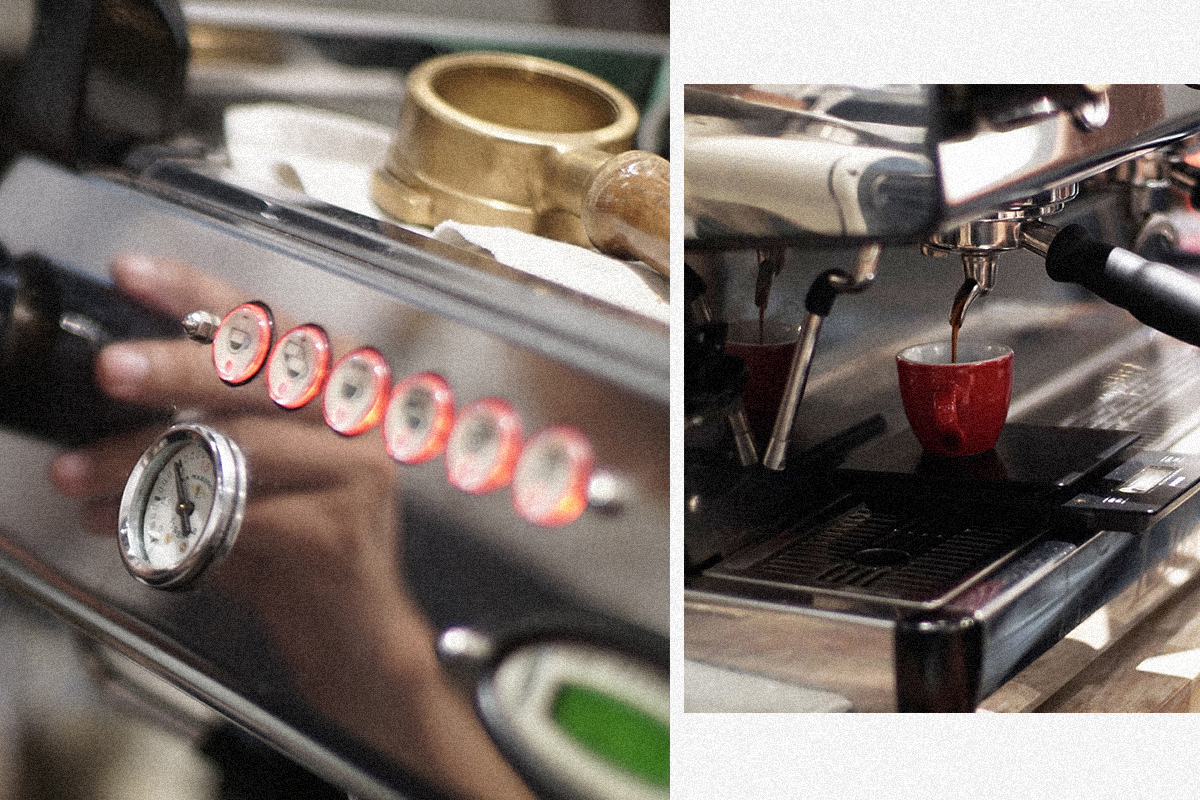 STEP 2


THE EXTRACTION

Purge hot water through the grouphead to make sure everything is hot.

Lock the portafilter in place and pull your shot into a cup.

Start your timer immediately.

The entire extraction should take around 20 – 30 seconds to yield approx. 25 – 35 grams of those coffee goodness.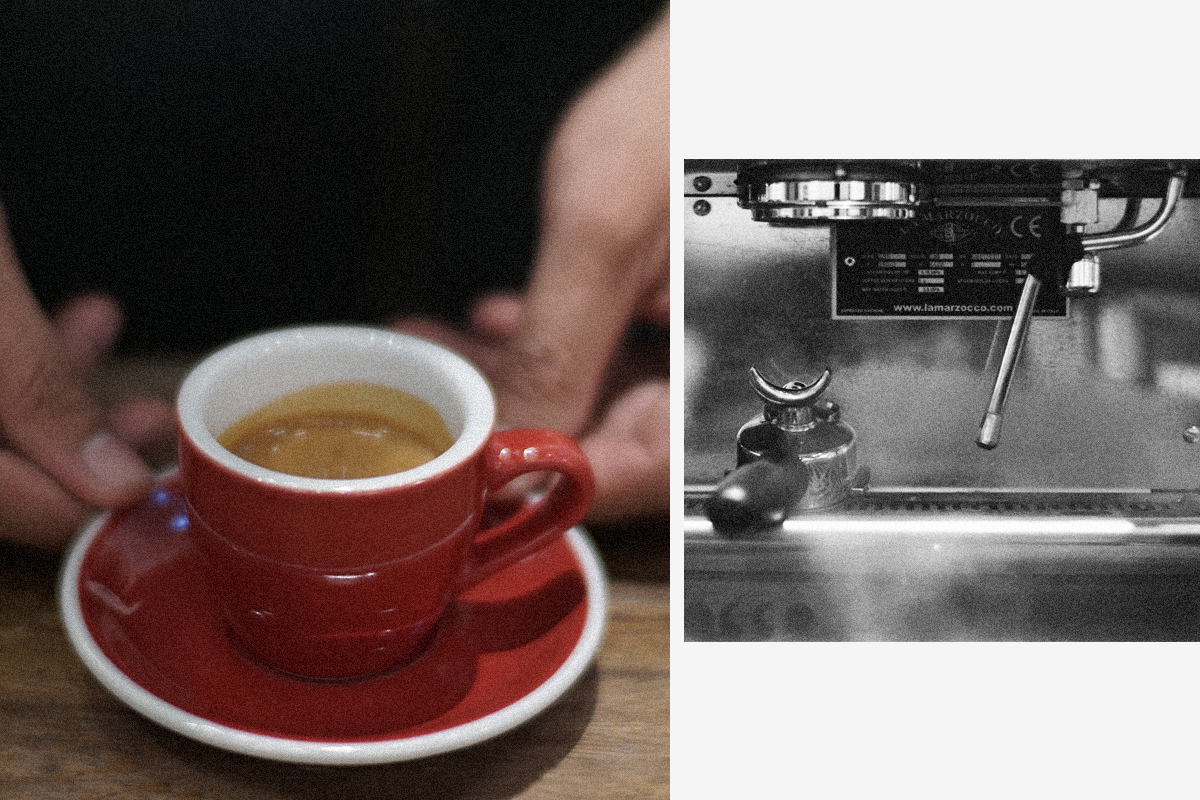 STEP 3


SERVE AND ENJOY

We recommend serving espresso alongside a cup of water.

Don't forget to clean the group-head and portafilter…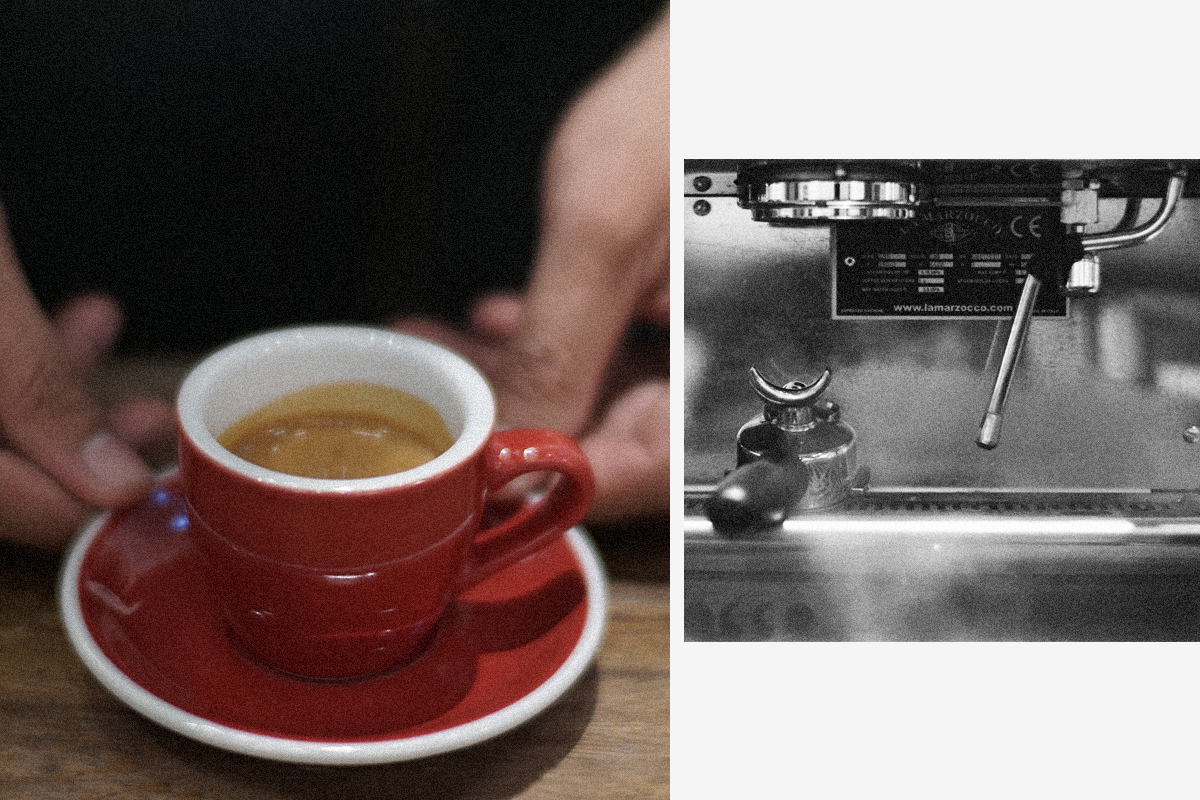 Coffee
Kinder-
garten
Coffee
Kinder-
garten
Coffee
Kinder-
garten
Whether you are a coffee lover, a business owner or someone who just need a few home-brewing tips, you have come to the right place. Here, at Vietnam Coffee Republic, we offer a variety of introductory courses on coffee brewing and tasting. These classes will be a quick shot of "espresso" to boost your understanding about coffee and how to best enjoy it.
Our courses are provided by VCR professional baristas in our well-equipped training lab. We will try our best to make it a fun, hands-on experience for you.
Classes take place every week on Saturday at 2pm. Each class tends to last around 2 – 3 hours long. Pop us a quick email at baristas@republic.coffee to learn more about our next class schedule.